John Wayne and Clint Eastwood are two of the best actors of all time, and both starred in some of the very best Westerns ever made. However, the former very nearly took a vastly different role from Eastwood, but Wayne rejected the part for reasons he may have later regretted.
When scouring our list of the best Clint Eastwood movies, you'll find plenty of cowboy action. But, look a little deeper and one of the best thriller movies of all time is also there in the form of Dirty Harry. Clint smashed it in the role of the badass cop Harry Callahan, but we can't help but wonder how John Wayne would have fared had he accepted the part.
The story of Wayne turning down the role of Harry Callahan is a long and contentious one. In Michael Munn's 2001 book John Wayne: The Man Behind The Myth, the man himself revealed his reasons for refusing the project.
"I turned it down for what seemed to me to be very good reasons. The first is that they offered it to Frank Sinatra first, but he'd hurt his hand and couldn't do it. I don't like being offered Sinatra's rejections. Put that one down to pride," Wayne said.
A 2011 article courtesy of Art of Manliness corroborates this story. The 2013 book Gods Like Us: On Movie Stardom and Modern Fame (via Yahoo!) confirms the classic crooner Sinatra was approached for the role before anyone else, and but for a chance injury, Dirty Harry would have been very different indeed. Sinatra couldn't hold a gun, so Eastwood stepped in, and the rest is history.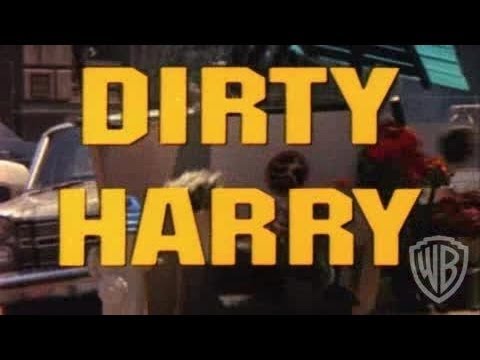 We can't blame Wayne for feeling put out by being second choice, but his other reason for turning down Dirty Harry was definitely a mistake on his part. In Munn's book, Wayne added: "The second reason is that I thought Harry was a rogue cop. Put that down to narrow-mindedness because when I saw the picture I realized that Harry was the kind of part I'd played often enough; a guy who lives within the law but breaks the rules when he really has to in order to save others."
Of course, Wayne wasn't to know how the detective movie would play out, but we bet he wishes he had given it a shot in hindsight.
For a fun story about a role he did take on, check out this piece on John Wayne's secret Star Wars cameo. Or have a flick through our list of the best movies of all time to see how many times Wayne and Eastwood pop up. If you're tired of looking back at the past, why not look ahead to all the new movies coming your way?