Movie legends don't come much more legendary than John Wayne. As an icon of Classic Hollywood, John Wayne and his best Westerns have been an influence on dozens of actors following in the sizeable footsteps of his cowboy boots.
One of the best actors to walk in those steps is Michael Caine, who explained on The Graham Norton Show in 2018 that he had a pivotal encounter with Wayne in the wake of one of his best movies, Alfie, in the 1960s. Some of his advice was practical to the craft, while some of it was more… bathroom-focused. We'll explain, we promise.
Caine explained that he had made some acclaimed new movies at the time, including Zulu and The Italian Job, as well as Alfie. He spent some time at the Beverly Hills Hotel and used to enjoy watching to see if he could spot any Hollywod megastars.
"One day, a helicopter landed and in walked John Wayne in a complete cowboy hat," said Caine. "He was registering in the hotel and he looked up and he saw me in the corner. He said 'what's your name kid?' and I said Michael Caine. He said 'you in that movie, Alfie?' and I said yes. He said: 'I saw that. You're gonna be a star, kid. But let me give you some advice. Talk low, talk slow, and don't say too effing much'."
It's exactly the sort of stellar advice you'd expect from a laconic hero of classic cowboy movies. But his next bit of advice focused on the suede shoes Caine was wearing at the time.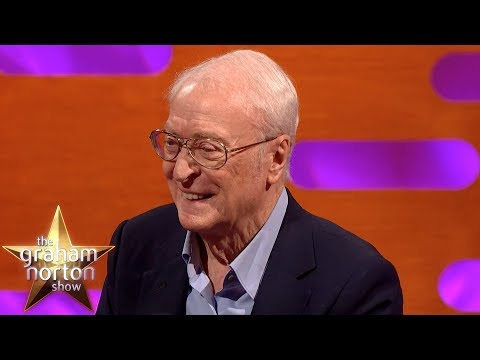 "[Wayne] said: 'Never wear suede shoes, kid'. I said 'why?' and he said: 'I just told you you're gonna be a star. You're gonna be in the gents toilet taking a pee and the guy next to you is gonna be taking a pee and he's gonna look and say 'Michael Caine!' and he's gonna pee all over your shoes'."
Now those are the sorts of pearls of wisdom that no acting school on the planet could ever teach. Only someone with as much experience of worldwide fame as John Wayne could give such pertinent advice on bathroom footwear.
For more from the world's most famous cowboy, find out about John Wayne's role in the worst Western ever made and learn how John Wayne changed movie fight scenes forever. We've also explored the ways in which the Western has always been a genre for women too.
Elsewhere, learn about the small screen's most prominent cowboys with our guides to the Yellowstone cast and the Yellowstone season 5 part 2 release date.