On screen at least, Jim Carrey is about as comfortable in his own skill as its possible for anyone to be. Jim Carrey has appeared in dozens of the best comedy movies ever made, and certainly sits among the best actors working in that genre.
But, when he's moved to more serious work, the outcomes have been mixed. The likes of The Truman Show and Eternal Sunshine of the Spotless Mind are among the best movies of his career, but some of his other non-comedic projects have been considerably less entertaining.
The Majestic, released in 2001, received some of the worst reviews of Carrey's career. Its approval score on Rotten Tomatoes sits at just 42% and it is largely forgotten in the careers of both Carrey and director Frank Darabont, who has made some of the best movies based on books by Stephen King, including The Shawshank Redemption and The Green Mile.
For Carrey, the movie was a strange experience. He played a screenwriter accused of Communism during the McCarthy era who loses his memory after a car accident, and is subsequently taken in by a family who believe he's their missing World War Two veteran son.
At the time, he told Film Threat that the performance was far from being a more controlled outing for him. In fact, he said it was the "least controlled" he had ever been, and he didn't always enjoy it.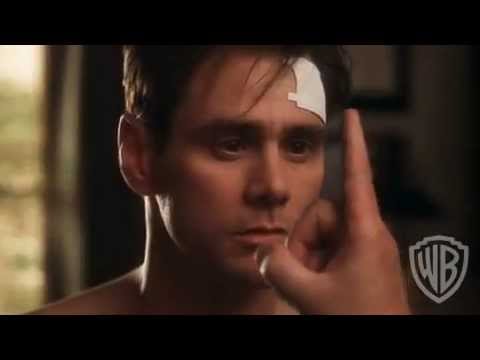 "Generally the other things I've done have been 'doing' a lot of stuff to get attention and to affect something happening. This one was so important for me to trust that there was enough there. It was very confronting and I was very uncomfortable with it a lot of the time."
Carrey said the influence of one of the best directors of his career was very important in helping him out of that discomfort in order to make the movie work.
He said: "I had Frank coming in saying: 'No, it is enough. It is real'. I come from a world where you know basically you're not doing anything unless you're risking your life on the set, and this was more about how does this person make you feel? Don't tell us how it makes you feel, just feel it and trust that it's going to be picked up somehow."
The Majestic was certainly a change of pace for Carrey, though it's perhaps unsurprising that he has mostly stuck to his comedy roots since. He has carefully chosen the serious movies of his career over the years, and they've mostly worked. Even actors have to kiss a few frogs, movie-wise, in order to find the princes.
For more of Carrey, find out why he thinks every actor is afraid of this Hollywood legend and learn about how Bruce Almighty's funniest scene almost turned ridiculously violent. We've also looked at the return of one of Carrey's best movie villains in our Sonic the Hedgehog 2 review.
Meanwhile, find out about the new movies you need to look out for in 2023, including the Dune 2 release date and the Wonka release date. Of course, Carrey could be back for more in the Sonic the Hedgehog 3 release date.