There's no denying Jim Carrey's status as the slapstick genius behind many of the best comedy movies ever made, and certainly many of the best '90s movies in the genre.
He has since diversified with an array of drama movies and darker thriller movie roles, but recently returned to his comedy wheelhouse with a movie villain role as Dr Robotnik in the Sonic the Hedgehog family movies.
Among the best movies Carrey has ever made are the more dramatic ones. Perhaps the most notable is Eternal Sunshine of the Spotless Mind, in which Carrey appeared alongside Kate Winslet. The duo play a fractured former couple undergoing a science fiction movie procedure to erase their memories of each other.
Directed by Michel Gondry and penned by maestro of the bizarre Charlie Kaufman, it's an exquisite twist on the romance movie, but not one that Carrey enjoyed making according to producer Anthony Bergman.
Speaking on the Hollywood Gold podcast (via IndieWire), Bergman said the "chaotic" environment on set was partly designed to get something different from Carrey, who was then arguably the biggest star on the planet.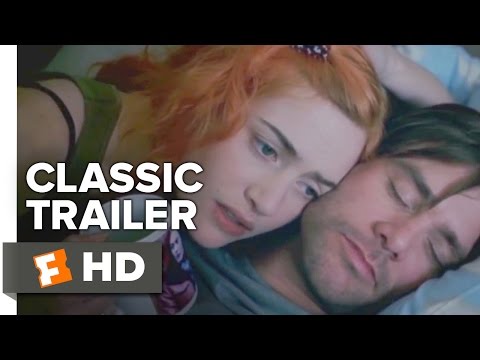 He said: "People were thrown into the scene in a way that didn't allow them to compose. It's a very different type of role that Jim had. He's a real perfectionist. It was 'how do we destabilise it so he can't prepare, so he can't do the Jim Carrey thing?' Part of the camera set-up stuff was designed to do that."
Bergman said the team knew Carrey was "not going to be entirely comfortable" with the way of working, expecting him to hate it. And duly, he did.
"We knew he was going to hate it. He's the biggest star in the world, in control of every set, and here we were, pulling that part away. And who the fuck were we to do that? Which he would have a good point about that. He would, like, storm out and scream at me.
"He called me all sorts of things and I would just be there to absorb it. He's like: 'This is like the worst set I've ever been on, I don't know what the fuck is going on'. And we're like: 'No, no, no, it's all good. This is why we're getting great stuff'."
Gondry has spoken in the past about how it took Carrey time to trust his process, but both men have said they are very satisfied with the finished product, which stands as one of the best 2000s movies.
For more brilliant movie magic, check out the best horror movies, the best time travel movies, and the best teen movies ever made. Or find out about the new movies coming your way in 2023, like the Oppenheimer release date or the Barbie movie release date.