Arrival's ships are a big part of the film, but knowing this detail about the Jeremy Renner movie's extra-terrestrials and mothership will make you view one of the best science fiction movies a whole different light.
Arrival, which was directed by Denis Villeneuve, follows linguistics expert Louise Banks (Amy Adams): someone who is tasked by the US Army to communicate with aliens who have recently landed on the planet. Critically acclaimed with eight Academy Award nominations, Arrival was one of the best movies of 2016, and counted Jeremy Renner, Forest Whitaker, and Michael Stuhlbarg among its supporting cast.
But one Redditor discovered something that might make you look at one of the best science fiction movies in an entirely different way. Posting on the r/MovieDetails subreddit, which has 4.1 million users, the Redditor pointed out how the creatures in the alien movie resemble cephalopods — an umbrella term for a type of marine wildlife that includes octopus, squids, and cuttlefish. They then went on to point out that the aliens' vessel actually bears a strong resemblance to the cuttlebone — something that is found in all species of cuttlefish.
And if that didn't cement the similarity enough, they also pointed out how the humans refer to the ship as 'the shell,' while in scientific terms, the cuttlebone is often referred to as an internal shell for these creatures, too. In an interview with Deadline, Villeneuve revealed he reworked the script for Arrival — so this tribute to marine biology may well be the director's doing.
"It's been 30 years that I wanted to shoot science fiction, but I never found the right thing," the director recalled. "That's why when I found [Arrival] I fell for it; it was exactly the type of story I wanted to tell. … I met the producers Dan Choen and Dan Levine after they saw Incendies, and they asked me what I'd like to do, and I said I'd like to do a science fiction film."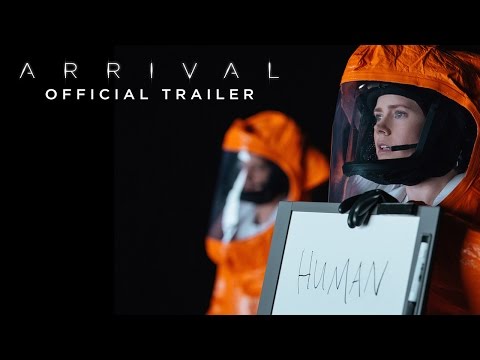 He continued, "They gave me the short story, which I really thought was magnificent. But I was developing Prisoners and didn't have the time to adapt it myself. I told them it was really promising and that it seemed difficult as an adaptation but that I'd like to look at it later. In the meantime, they approached a screenwriter who developed a first screenplay that they sent to me while I was doing Prisoners. I told them I adored it, but we reworked the script. It was a long job. I started work with [screenwriter] Eric Heisserer while I was shooting and editing. It was a lengthy process."
If you like sci-fi epics, then you'll love our guides to new movies like the Dune 2 release date and Rebel Moon release date. Or, if you want to keep things a little more aquatic, here's how to watch Avatar 2 and our guide to the Aquaman 2 release date.