Hollywood action movie star Jean-Claude Van Damme has played fictionalized versions of himself more than once. There the 2008 movie JCVD, in which the 'real' Jean-Claude Van Damme becomes embroiled in a Belgian post office heist. And there's the 2016-17 TV series Jean-Claude Van Johnson, in which he plays 'himself' and his secret agent alias Johnson. The problem is, that when the lines of fiction are so blurred, it can cause you to question reality.
Jean-Claude Van Johnson's director Peter Atencio recently spoke to ComicBook.com about the experience of working with the legend on the thriller series. "He's a character. He's just kind of everything you would want him to be. He really is that strange and that amazing, and he's in just incredible shape, but also he's just out there."
"There was one day in particular I'll never forget. Doing that show for him, it was such a surreal experience because Dave [Callaham, writer] was taking things from his real life and his real past and mixing it with this narrative. It was like half wish fulfillment, half brutal self-reflection."
Although it was obviously a comedy series, Van Damme clearly struggled with it being so close to his own reality. "One day he [Van Damme] came up to me on set, and he was dead serious, and he just grabbed me by the shoulders and was like, 'Peter, be honest with me, there is no show. This is an intervention, yes?' And I was like, 'I hate to break it to you, Jean-Claude, but there is definitely a show that we're making. This is not just a therapy session for you.' But he had emotional breakthroughs on that show. It was a wild experience but he was a lot of fun to work with."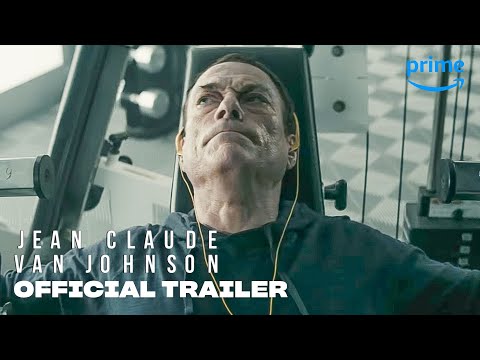 Atencio added; "He is completely insane, and weird, but also he's the real deal. He lives a life, he gets in his Bentley convertible with like three dogs in the back and goes to Gold's Gym every day and works out. Everywhere you go with him, people come up to him and they're like, 'You're my hero…' or 'You changed my life.' And he's incredibly gracious. Nobody loves their fans more than him."
Van Damme was part of the action movie boom of the 1980s and early 1990s, along with Sylvester Stallone, Arnold Schwarzenegger, Bruce Willis, Jackie Chan, Steven Seagal, and Dolph Lundgren.
Check out our guide to the best thriller movies and the best spy movies, for more tense action. Also find out what are the best Arnold Schwarzenegger movies.