Jaws doesn't have a huge cast, but the small number of leading actors each had a significant and lasting impact. Led by Roy Scheider as Chief Brody, the Jaws cast also included Richard Dreyfuss as plucky marine biologist Hooper and Robert Shaw as the veteran shark hunter. The trio were a huge part of the film's success, helping to make it one of the best movies of all time.
Casting is a big reason that Jaws is (arguably) the best Steven Spielberg movie. Each of the actors seems so perfect that it's almost impossible to imagine anyone else as the characters – undoubtedly one of the reasons why a Jaws remake is so absolutely off the cards.
However, in an extract of a new book focussing on his early years as a director (published in Vanity Fair), Steven Spielberg admitted that Richard Dreyfuss in particular was not his first pick for the role of Hooper in the thriller movie. Or, even his second. Ouch.
"Richard Dreyfuss was not my first choice," said the director, candidly. "I went to Jon Voight first, and he said no. I think we interviewed Timothy Bottoms as well as several other actors, including Jeff Bridges. I was a big fan of [the movie] The Last Picture Show – I was going after everyone in the cast from that film, including Bottoms and Bridges."
Sadly for Spielberg, things didn't work out and he explains that Bridges either rejected the role outright, or due to scheduling. "We got turned down or they weren't available. These things happen all the time. Richard Dreyfuss got the part because I loved [George Lucas's] American Graffiti. George was the one who told me, 'Why don't you cast Ricky Dreyfuss?'"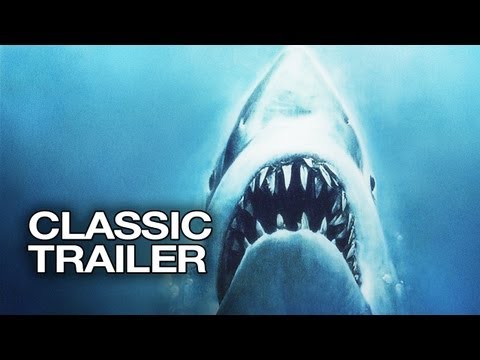 Even then, though, the casting process didn't go smoothly. Dreyfuss told Spielberg that he'd want to watch the movie, but not star in it. It took several meetings before the director was able to convince him: a good eventual decision from Dreyfuss, in hindsight.
While Jeff Bridges is undoubtedly one of the best actors of his generation, we can't help but feel that this one worked out for the best. Dreyfuss brought a balance of naivety and arrogance to the sardonic Hooper, which was the perfect contrast to the other characters around him. Perhaps Bridges might have been a bit too gruff.
For more on Jaws, find out the moment when Dreyfuss says he knew Spielberg was a genius or learn about the scene that Spielberg refused to include for being too gory. You can also read why Spielberg thinks Jaws is a secret sequel to his most underrated movie.
If you like the classics, you can check our our picks for the best action movies and best drama movies, before seeing all the new movies still coming out in 2023.