Jason Momoa seems to be one of those actors whose career ages like fine wine. As time passes, Jason Momoa finds his way into multiple franchises' new movies, like his ongoing stint as Aquaman in the DCU and his recent turn as the best villain from the Fast and Furious movies.
He has been working longer, of course, but he seems to think his best movies are more recent. There's even one role he's adamant about not letting his kids see.
No, it's not his just his Game of Thrones character, although personally, we wouldn't want kids watching that guy either, it's from way further back: Baywatch Hawaii.
Momoa played Jason Loane in the lifeguard drama, and it was actually his acting debut. Born in Oahu, Loane's father was from Hawaii while his mother was from Texas. Though one day his father disappeared, so he and his mother moved back to Texas. We're not letting you read on any longer without a visual, so below is a video of a young Momoa strutting his stuff in the TV series.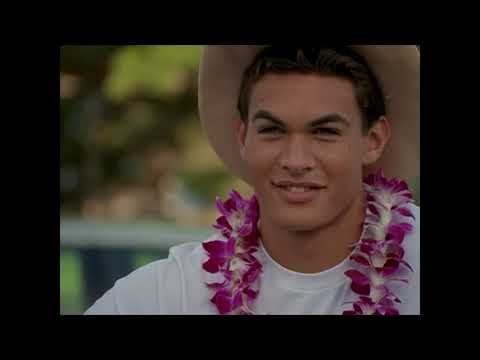 Momoa told Entertainment Weekly, "They got to see a lot of stuff that Papa's been doing. The earlier things in my career, you can't see that. But you can see the new things," referring to the likes of the Dune 2 release date.
"We don't say the B-word at home! We hide all of that mate! Never happened, mate!" Game of Thrones, obviously, is also off the list. "Right now, superheroes and on, we're good. They got to be there on Justice League. Wolfie's worn the cowl and she's worn the tiara from Wonder Woman," he said. "I think the kids are really happy."
So, looks like Momoa and his kiddos will be signing up for the Aquaman 2 release date and the Dune sequel, at least. It may be his last time as the superhero because James Gunn's Chapter 1: Gods and Monsters is about to take over from the shortly-lived but never-dull Zack Snyder regime.
If you're a DC fan, we've got lists of the best DC characters, a guide on how to watch the DC movies in order (god help us), and the Superman Legacy release date, too.