Michelle Yeoh is at the peak of her powers, having secured an Oscars nomination for her lead role in science fiction movie Everything Everywhere All at Once. But her previous appearance in a blockbuster action movie led to something of a barren spell in her career.
Shortly after making the move to America, Yeoh starred alongside Pierce Brosnan's version of James Bond in the '90s movie Tomorrow Never Dies. The James Bond movie cast her as skilled Chinese agent Wai Lin and she serves as a key ally for Bond in the thriller movie.
The role should have been a springboard for Yeoh's career but, in a recent interview with People, she revealed that it actually caused her some problems with Hollywood not creating diverse roles for actors of Asian descent.
She said: "The first movie I did after I came to America was Tomorrow Never Dies with Pierce Brosnan. James Bond at that point had only been known as macho, and the girls were just the ones with cutesy names. At that point, people in the industry couldn't really tell the difference between whether I was Chinese or Japanese or Korean or if I even spoke English. They would talk very loudly and very slow.
"I didn't work for almost two years, until [Crouching Tiger Hidden Dragon], simply because I could not agree with the stereotypical roles that were put forward to me."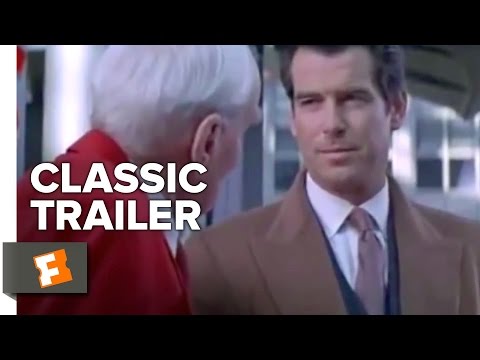 Yeoh said she is "proud" that the roles she is able to take in new movies today are a long way away from the stereotyping she faced earlier on in her career.
The star has been right in amongst the awards season discussion this year and is neck-and-neck with Cate Blanchett in the race for the Best Actress Oscar. Check out our Oscars predictions to find out who we think will come out on top.
Yeoh has some massive roles on the horizon, and we've got you covered on all of her upcoming movies. So find out about the Avatar 3 release date, the A Haunting in Venice release date, the Transformers 7 release date, and the Wicked movie release date.