For as long as James Bond has existed as a franchise, there have always been the classic bond girls standing alongside him. They're usually there as methods of seduction towards the iconic MI6 agent, or to fall foul of his enemies.
A few things in the early James Bond films are certain when it comes to the Bond Girls – they are usually scantily clad, and they usually have outrageous names. But as time has gone on, these classic elements of the spy movies have been pushed back in the name of cinematic female empowerment.
Today, we have the likes of Michelle Yeoh, Léa Seydoux, and Ana de Armas taking on the mantle, and usually in ways of their own. But one James Bond cast member from the vintage era has come forward to suggest that, maybe, the Bond Girls of the good ol' days had a little more fun.
Britt Ekland, who played Bond Girl Mary Goodnight in 1974's The Man with the Golden Gun, offered her perspective on the difference between the classic James Bond movie cliché then vs now.
"There are no more Bond girls, they are Bond women today," she said [via Metro]. "They have it with the political correctness and the #MeToo, they have a much better time than we had."
Of all the Bond Girls, Mary Goodnight did wind up spending a notable amount of time on-camera in a bikini (as can be seen in a clip from The Man with the Golden Gun below).
But in retrospect, Ekland doesn't mind her character's portrayal, or that of other Bond Girls of the time.
"I don't think that the end product is as fun as ours were, because we were pretty and we had good bodies and we didn't try to look sexy, we just were," she adds. "Today, everything is so, 'Don't do that because that will upset that side'. We didn't have any of that. We just went out there, we were always in a bikini and all these people are fully dressed, very typical, but it was a job and we did it."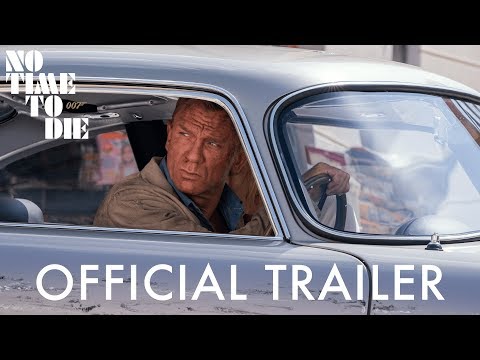 "So, I think today the Bond women have it – from a political correctness point of view – in a much better position. But I think we had more fun."
Although we think that the Bond Girls of now are just as sexy as those of a time gone by, we think they're all unique in their own way and, regardless of their use, have become strangely integral to the action movies over the years. (And when a Bond Girl's fate can result in asphyxiation from gold paint, or being shot through the head immediately after your wedding, a bikini doesn't seem as dire.)
For more spy action, check out which actors we think will be the next James Bond, our list of the best thriller movies, and everything we know about the Mission Impossible 7 release date. You can also check out all the new movies coming out this year, and see if any Bond adventures made it onto our list of the best movies of all time.