Director Martin Campbell is unique in James Bond history for having ushered in two new Bond eras – firstly introducing Pierce Brosnan in 1995's GoldenEye, and secondly introducing Daniel Craig in 2006's Casino Royale – the latter of which regularly tops lists of the best Bond movies. Now that we're 'between Bonds,' Campbell has inevitably been asked if he would be interested in introducing a third James Bond – whoever that might be. He's also talked about how the next Bond might work, due to the fact that the character was killed off in No Time to Die.
The director has admitted he'd be open to kicking off a new 007 tenure for a third time. Speaking recently to the UK newspaper The Daily Express, Campbell said; "To be honest, [Bond dying in No Time to Die] was fine for me. He gets killed off, which is fine because when they do the next Bond, they'll completely ignore the fact that he was killed off and Bond will keep going."
"It's so simple. There's no explanation required is there? Daniel Craig was Bond and now the next guy is alive. They're not going to have a problem with that."
Speaking of No Time to Die in general, Campbell was more mixed; "I thought it was interesting. I mean I had mixed reactions to the film. I thought there was some very good stuff in it. I missed a little bit of the humor I think. Probably some of the stunts weren't as imaginative as some of the other Bonds. But nevertheless, [Daniel Craig] made a terrific Bond, there's no question about that."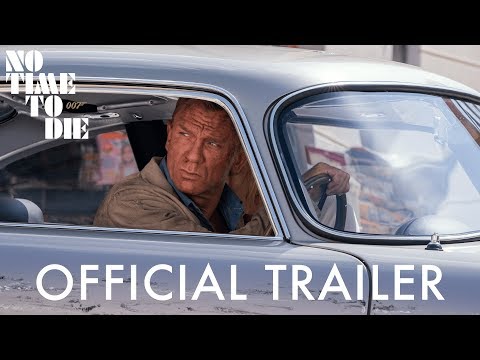 Virtually every British actor you can think of has been connected to James Bond – with the latest bookie's favorites being James Norton (Happy Valley, Grantchester) and Aaron Taylor-Johnson. Henry Cavill (who has been 'in the running' since before Craig got the part) and Tom Hardy are also still popular choices, after all these years.
Richard Madden (who recently auditioned with the Amazon Prime series Citadel) and Rege-Jean Page (same with Netflix's The Gray Man) are also in the running, and Idris Elba is still being asked about it all the time, despite now being over 50.
While we wait to find out who will next be behind the wheel of the Aston Martin, check out our guides to the best action movies and the best spy movies.