Bryan Cranston does one of the best Jack Nicholson impressions we've ever seen. Everyone knows – and loves – Bryan Cranston for his work on comedy series Malcolm in the Middle and thriller series Breaking Bad. Since then, he's appeared in monster movie Godzilla, and bagged himself an Oscar nomination for his role in biopic Trumbo.
Aside from playing his characters to perfection, it turns out that Bryan Cranston can also pull off an excellent Jack Nicholson impression. He unveiled his talent while on the Rich Eisen show, after being asked if he'd ever worked with Nicholson.
Cranston said no, noting that Nicholson was retired, before slipping into the impression. Check it out below: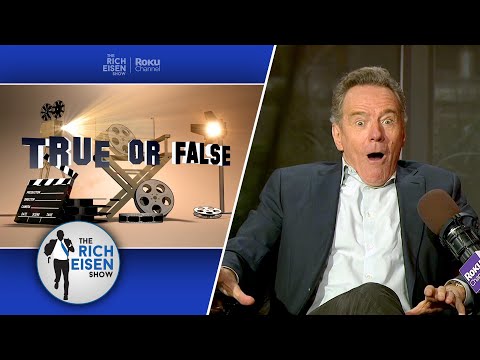 Now, we have the definitive answer to who should play Jack Nicholson in a biopic about the actor. Nicholson is, of course, regarded as one of the greatest actors of all time, with his roles in One Flew Over the Cuckoo's Nest, The Shining, A Few Good Men, and The Departed being standing out as some of his very best work.
The actor unofficially retired back in 2010, and the rom-com How Do You Know was his final role to date.
For more movie magic, check out our picks for the best movies of all time, and keep up to date with every major new movie of 2023.