Quite possibly one of the most patriotic movies ever made, Independence Day is one of the most memorable alien invasion movies of recent decades. Aside from having some killer dialogue and spectacular effects, Independence Day is also known for one other thing: its flop of a sequel.
Considering its status as one of the best science fiction movies, the idea of a sequel coming out twenty years later did raise a few eyebrows. But we were still optimistic. Sadly, the alien movie that arrived in 2016 didn't live up to the bar set by its predecessor.
The '90s movie has a 75% audience score on Rotten Tomatoes at the time of writing. Meanwhile, its 2016 follow-up sits at 30%. Ouch. So, what went so horribly wrong? Well, one of its stars, Vivica A. Fox, who played Jasmine Dubrow, has one solid theory.
"I really feel we missed out by not bringing Will Smith back," she said [via The A.V Club]. "We had most of the original cast, but I think the one true link that was missing to the success of Independence Day 2 was that Will Smith wasn't there."
In the original, Will Smith played her on-screen husband (and lead of the movie), Captain Steven Hiller. You know, the guy who punches an alien in the face?
"I was at the premiere, and I was like, 'Mmm, let's see how the fans are going to feel about this,'" Fox added. "And sure enough, on Twitter they blew me up."
There are suggestions that Smith's departure from the sequel was due to salary disagreements, but Smith himself has said that the problem came down to scheduling.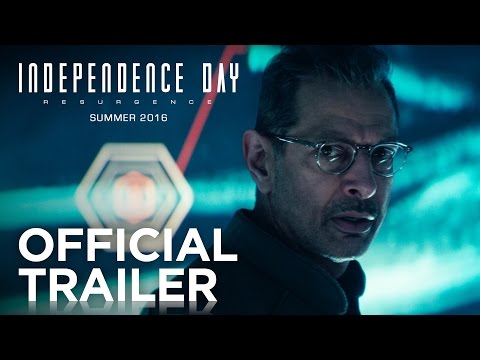 "It was one of those things — I had a couple of films lined up, I had Concussion and Suicide Squad, and so it was a decision, timing-wise, between Independence Day and Suicide Squad," Smith said [via BBC Radio 1Xtra].
It's no surprise that Smith's absence might have had a knock-on effect with the movie's success. After all, he makes every movie (and Oscar ceremony) all the more interesting just by being part of it. And with a collective box office gross of over $9.3 billion globally, it can't be denied that he's part of the appeal.
Check out our guide to the Bad Boys 4 release date to see when you can next catch Smith. You can also find out how Will Smith improvised one of his best lines, and take a look at all the new movies coming out in 2023. Don't forget to have a look at our best movies of all time list, too!