How to watch 65. So often in science fiction movies, we see brave humans armed to the teeth going up against exotic aliens and massive monsters. However, the new Adam Driver movie, 65, flips this formula on its head.
In 65, Mills (Adam Driver) is the alien who had the bad luck of crashing on Earth 65 million years ago when dinosaurs ruled the planet. The action movie then is about Mills and his young companion Koa (Ariana Greenblatt) as they try and avoid being eaten by the various dinos that walk the Earth.
Sound good, right? Well, don't take our word for it. You should go and watch the monster movie. But how can you watch 65? Well, don't worry. We've got the answers.
How to watch 65
65 will be available to watch in cinemas exclusively from March 10. If you want to watch 65 and see Adam Driver battle dinosaurs, you'll have to get your coat on and head to the theatres.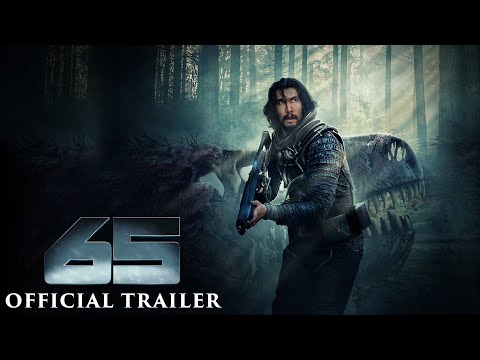 Can I stream 65?
No, 65 is a theatrical exclusive, so you won't be able to watch it on streaming for some time yet. That said, we do know what streaming service 65 will ultimately end up on.
Sony, the studio that produced 65, has a deal with Netflix, meaning all their films go there for the first-pay window (usually about 18 months). After that window has expired, they will move to Disney Plus, which has the rights to the second-pay window.
Is 65 on Netflix, Disney Plus, or Prime Video?
As of March 2023, no. 65 is unavailable on Netflix, Disney Plus, or Prime Video.
If you like the look of 65, then check out our lists of the best alien movies and the best science fiction movies. We've also got a guide to all the new movies coming in 2023, including Dune 2, Spider-Verse 2, and Aquaman 2.