The Harry Potter movies are an absolute staple of the fantasy genre. With Daniel Radcliffe in the leading role as Harry Potter himself, the Harry Potter cast was essentially pitch-perfect from the very beginning and the two early movies successfully managed to capture the awe and wonder of the books.
Things changed, though, with Harry Potter and the Prisoner of Azkaban (the third Harry Potter movie in order). Azkaban introduced one of the best Harry Potter characters, Sirius Black, to audiences and is remembered for its terrifying scenes with the Dementors, werewolves, and Hogwarts at night.
In fact, it's a complete departure from the previous two movies. It embraces a much darker tone – befitting of the darker plot – and introduces more stylistic flair, changing the aesthetic of Hogwarts and of the movies as a whole. That comes down to the change in director, with Chris Columbus (who directed the first two) being replaced by Alfonso Cuarón. This one decision, says Daniel Radcliffe, changed the Harry Potter movies completely going forward.
"[The Harry Potter producers] got Alfonso Cuarón to come in and direct the third one. Now, by the standards of modern cinema, that decision just looks very smart and good," explained Radcliffe, speaking with Empire in 2022.
"At the time, I think we can forget how absolutely left-field that choice seemed, as the guy who'd just done Y Tu Mamá También. But again, it's one of the decisions that our producer David Heyman made that really shaped the next few years of the series and allowed us to go to a darker place."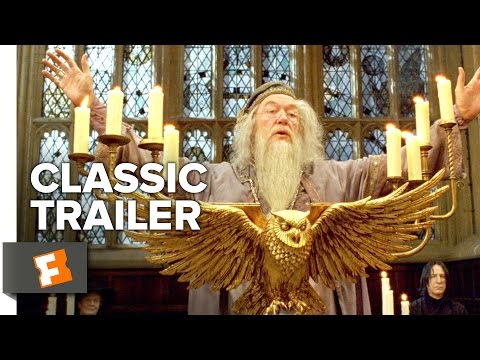 Since Azkaban (widely considered to be the best movie in the series, and one of the best fantasy movies of all time) the Harry Potter series continued on in a new, darker direction, as Radcliffe described. While this does align with the trajectory of the books (and the movies would inevitably have changed as the books matured), Cuarón proved that the Harry Potter movies could handle it and completely reshaped the franchise's whole tone, pivoting away from the whimsy of the first two films.
For more from the Wizarding World, check out our explainer on Horcruxes, the Elder Wand, Voldemort and our picks for the other best Harry Potter villains.
You can also stay up to date with all potential new movies and TV series for Potter with the Fantastic Beasts 4 release date, Harry Potter and the Cursed Child release date, and the Harry Potter TV series release date.
The creator of the Harry Potter series, JK Rowling, has made a number of transphobic remarks on social media in recent years. If you'd like to learn more about transgender equality or lend your support, here are two charities we encourage you to visit: the National Center for Transgender Equality in the US and Mermaids in the UK.