Harrison Ford is a great actor who's appeared in some of the most memorable films of the last century. Yet, in a parallel timeline, Harrison Ford may not have been the success story he is now, and his roles in the Star Wars movies and Indiana Jones movies may have gone to someone else.
You see, Ford's big film break didn't come about following a theater show that won him critical acclaim, nor did he star in one of the '60s best TV series. Instead, it kind of came down to him being a carpenter, making smart decisions, and having friends in the right places.
According to Empire Magazine, during the early days of his career, Ford eked a living as an actor appearing on shows like Ironside, Gunsmoke, and small roles in films like American Graffiti. To support himself during this time, Ford decided to become a carpenter to help him pay the bills, which also allowed him to be a bit more selective when it came to parts.
For many, this would probably have been the end of their Hollywood story as they realized how lucrative being a carpenter could be, but not Ford. He was too stubborn to quit and determined to break into the industry.
"Through carpentry, I fed my family and began to pick and choose from among the roles offered," he once said. "I could afford to hold out until something better came along. But I never gave up my ambition to be an actor. I was frustrated but never felt defeated by my frustration."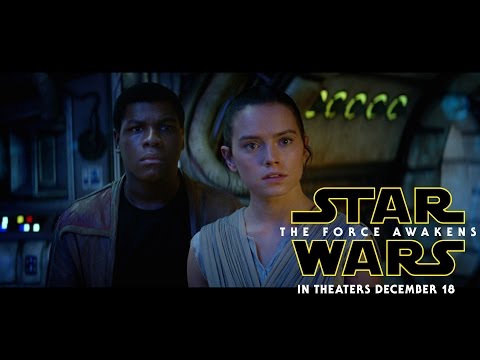 Luckily Ford had a champion, the casting director Fred Roos who helped Ford get bit-parts in The Conversation and Apocalypse Now. Roos ended up working with George Lucas on Star Wars, and he was adamant that Ford would be perfect as the cocksure smuggler Han Solo. There was just one problem.
Lucas was adamant that no one from American Grafitti could be in the Star Wars cast as the director feared his science fiction movie would be labeled America Grafitti in space. So how did Roos get Ford through the door?
By literally asking him to build the door. Seriously Roos hired Ford to build a door for him in his office on the day that Lucas was doing the casting. "Harrison had done a lot of carpentry for me…He needed money. He had kids. He wasn't a big movie star yet," Roos would later say [via Metro]. "The day he was doing it, George happened to be there. It was serendipitous."
You've probably heard an alternate version of this story about Ford building cabinets for Lucas, but that's not true despite it once being listed on Ford's Wikipedia page. Anyway, Lucas gave Ford a chance, and the rest, as they say, is history.
Also, we should probably note that Ford disputes that Roos got him there to fix a door, but Roos and Lucas say that's how it went down, so we're choosing to print the runner version of history.
Ford went on to make the role his own, and stardom followed. Now he's appeared in some of the best movies ever and is one of the most recognizable actors in Hollywood. I guess you could say he carved his own path to fame.
You can see Ford next in Dial of Destiny. Learn more about the Indiana Jones 5 release date here. We've also got a full Indiana Jones 5 review for you to enjoy as well. If that's not