The Halloween movies are downright iconic. For decades Michael Myers has stalked our nightmares. But let's get facts straight; these horror movies thrived thanks to the staple final girl Laurie Strode – played by Jamie Lee Curtis.
However, it turns out Curtis almost wasn't included in the recent Halloween trilogy led by director David Gordon Green. During an interview with NME, the acclaimed actor revealed she didn't want to be part of another Halloween movie after her brief appearance in the 2000s movie Halloween: Resurrection.
But a phone call from Jake Gyllenhaal changed her mind. Gyllenhaal, known for his work in the hit thriller movies Zodiac and Donnie Darko, saved the recent retcon efforts of the Halloween franchise, bringing Laurie Strode back to life and ready to kick some Michael Myers butt.
"It wasn't even a thought in my head to do another Halloween movie," Curtis explained. "I didn't want to, but then I got a call from Jake Gyllenhaal, my godson, who I've known since he was a little boy."
"Jake had worked with [director] David Gordon Green [on acclaimed drama Stronger], and he said David wanted to speak to me. So I told him to pass my number along, and the phone rang again just a minute later."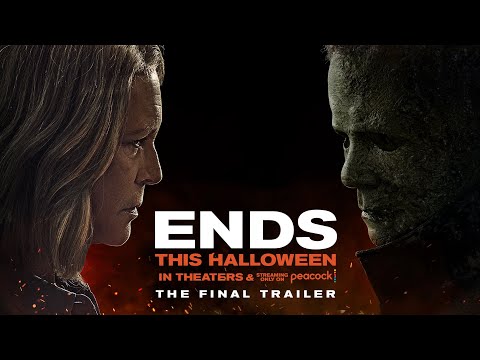 So, there you have it. We all have Gyllenhaal to thank for Halloween, Halloween Kills and Halloween Ends. Curtis is taking a break from slashers, though. Recently the actor was one of the 2023 Oscar winners for her performance in the hit science fiction movie Everything Everywhere All at Once.
She is also set to star in a number of new movies, such as Borderlands and the Disney movie Haunted Mansion. For more information on Curtis' work, you can read our Halloween Ends review and Everything Everywhere All At Once review.