Some might know Halle Berry from her go as 007's female companion in one of the James Bond movies. Others might associate her with the John Wick movies instead. Kingsman, the MCU's X-Men, and Cloud Atlas are all also significant instalments in her filmography.
But most will probably remember her from the 2004 Catwoman movie, where she stepped into the high-heeled shoes of the famous movie villain. It's a well-known fact that the Catwoman film was… not good. Over the years, it's become something of a joke in the industry, being ridiculed for its cheesy style and over-the-top approach to the beloved Batman villain.
But Berry herself is unbothered, because at least she learned some lessons along the way.
While accepting the Matrix Award in 2018 from New York Women in Communications, Berry took a moment to acknowledge one of the films in her career that attracted some… less than positive attention.
"Everybody around me said, 'Girl, don't do it. It's going to be the death of you. It's going to end your career.' But guess what I did? I followed my intuition and I did a movie called Catwoman and it bombed miserably," she says.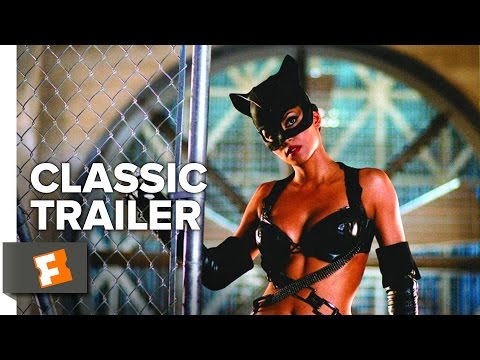 But while the superhero movie would go on to earn her a Razzie award, and be widely considered as one of the biggest superhero (or rather, supervillain) flops of all time, it sounds like the experience was something Berry has found value in.
"While it failed to most people, it wasn't a failure for me because I met so many interesting people that I wouldn't have met otherwise, I got to learn two forms of martial arts and I got to learn what not to do!"
And on top of all this? She also says that she made "a sh*tload of money that changed my life."
Fair enough.
For more superhero goodness (and plenty of money), check out our guide to Marvel's Phase 5, everything we know about the Guardians of the Galaxy 3 Vol. 3 release date, and all the Batman actors ranked. Don't forget to check out all the new movies coming out this year, too.