What is the Gladiator 2 release date? After decades of rumours and speculation, the historical epic Gladiator is finally getting a long-awaited sequel with Gladitator 2.
Gladiator, widely considered to be one of the best movies of all time, told the story of the Roman general Maximus. Directed by Ridley Scott, the action movie followed the veteran warrior as he's forced to fight as a gladiator after being captured into slavery. The drama movie touches on themes of revenge and stoicism in the face of tragedy, wrapped up in gorgeous visuals and excellent performances from a stellar cast.
So, there's a lot of pressure on Gladiator 2 as it looks to emulate the success of its multi-Oscar winning predecessor. But let's not get ahead of ourselves. First of all, what do we know about the Gladiator 2 release date, as well as its cast and its story?
Gladiator 2 release date
The Gladiator 2 release date is November 22, 2024. Pre-production is ramping up on the movie with casting calls and decisions being made on filming locations, the sequel is expected to begin principal photography at some point in mid-2023.
It will commence after director Ridley Scott finishes work on his other historical epic Kitbag, which is a Napoleon biopic. This is all in line with the reported release date of late-2024.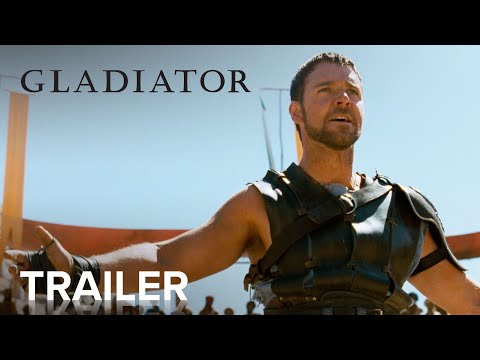 Gladiator 2 plot speculation
After the death of Maximus and Commodus, the Gladiator 2 plot looks set to focus on Lucius Verus. This was confirmed when Paul Mescal was cast as the character in the lead role, and Russell Crowe himself also spoke about the development too.
On the the Fitzy and Wappa podcast he said "[Myself and Ridley Scott had] dinner and talked about it and all that stuff. So I know roughly how he's shaping the story. If you remember, there was a young kid who wanted to beat the Gladiator, which leads to the 'My name is' speech. So that young kid has grown up, and he's now the Emperor," Crowe said.
"I don't know what else happens at that point, but that's the idea. So it's not a remake. And it's not a direct sequel. It's not like the day after, you know, 30 years later or something," he added.
Other than that timeframe, and the fact that it'll focus on Lucius, there's still next-to-nothing known about the Gladiator 2 plot. Expect more details to emerge as we get closer to the start of production.
Previous (and subsequently scrapped) versions of the Gladiator 2 script have been absolutely wild, and one even included an immortal version of Maximus who fought in the Vietnam war. It's safe to say that one isn't happening.
Gladiator 2 cast
The Gladiator 2 cast is taking shape, with Paul Mescal, Barry Keoghan, and Denzel Washington each set to star in the movie. Deadline reports that the star of TV series Normal People and recent indie-hit Aftersun will be taking on the leading role in the movie as an adult Lucius Verus, meaning that Spencer Treat Clark won't be reprising his role.
Alongside him, Keoghan and Washington are set to star in the sequel, which means that the Gladiator 2 cast is already the most exciting of 2024.
Who is in the Gladiator 2 cast?
Paul Mescal as adult Lucius Verus
Barry Keoghan
Denzel Washington
What we don't yet know is who Washington or Keoghan will be playing in the new movie.
Still, perhaps the single biggest question relating to the Gladiator 2 cast is whether or not Russell Crowe will return in some capacity. Speaking to the the Fitzy and Wappa podcast, Crowe gave a succinct answer when pressed on the topic, saying that he's "not at all" involved in the movie. So, that's that cleared up then.
How to watch Gladiator 2
It's extremely likely that Gladiator 2 will receive an extensive, exclusive theatrical release. That's because Gladiator 2 will be one of biggest new movies of the year upon its release with all the reputation that it carries over from the first movie, and so will be expected to be a major box office draw.
After a widespread theatrical release, Gladiator 2 will then shift to become available on VOD, and will likely eventually move to a streaming service.
For more movie mania, check out our guide to every major new movie in 2023. Or, dip into some other genres and take a look at our rundown of the best science fiction movies and the best fantasy movies.