Are you troubled by strange noises in the middle of the night? Do you experience feelings of dread in your basement or attic? Have you or your family ever seen a spook, spectre or ghost? If the answer is yes, then don't wait another minute. Pick up the phone and call the professionals… the Ghostbusters.
We're just a few months away from the release of Ghostbusters: Afterlife, the newest instalment in the hit series about everyone's favourite paranormal exterminators. With that in mind, we're sure that you have plenty of burning questions about the film, like what's the story? Where can I watch the trailer? Is Bill Murray in it? Unfortunately, you won't find the answers to those questions even in Tobin's Spirit Guide.
Luckily for you dear reader, we've scoured this world and the next to bring you an article breaking down everything you could ever possibly want to know about Ghostbuster: Afterlife – convenient, right? So grab your proton pack, zip up your jumpsuit, and happy hunting because we've heard bustin' makes you feel good!
GHOSTBUSTERS: AFTERLIFE RELEASE DATe: When is ghostbuster: afterlife out?
Ghostbusters: Afterlife has had a slightly tumultuous release. It was initially scheduled for release on July 10 2020, but got pushed back to March 2021 because of the pandemic.
Unfortunately, it was later delayed again to June 11, 2021, before getting delayed again. to November 11, 2021. Ghostbusters: Afterlife's release was finally bumped back a whole week to November 18, 2021.
GHOSTBUSTERS: AFTERLIFE PLOT:
What is the Ghostbusters: Afterlife about?
We actually know a fair amount about Ghostbusters: Afterlife's plot, which we've pieced together from official sources, cast interviews, and the first trailer. According to Vanity Fair, the film is in the original continuity, and completely ignores Paul Feig's 2016 reboot.
Can't get enough laughs? The best comedy movies
We also know – thanks to the official synopsis – that the film moves the action out of New York City and into a small town, Summerville. It's here while exploring their grandfather's creepy farm that the siblings, Phoebe and Trevor, "discover their connection to the original Ghostbusters and the secret legacy their grandfather left behind".
When Summerville starts experiencing the usual spooky shenanigans and ghostly goings-on, the siblings are forced to take action and assume the mantle of the now-forgotten Ghostbusters, who've become something of a myth since the "Manhattan Crossrip of 1984".
The movie had its first screening during CinemaCon in August 2021, and critics have praised its story, saying it has the perfect amount of nostalgia, and is also pretty good in its own right.
Film critic Scott Menzel said the film is the Ghostbusters sequel that he has been waiting for. "A perfect blend of classic Ghostbusters moments with a fresh and unique twist for a whole new generation to enjoy," he tweeted. "I got goosebumps."
Ghostbusters: Afterlife is the Ghostbusters sequel that I've been waiting all my life to see. It is nostalgia done right. A perfect blend of classic Ghostbusters moments with a fresh & unique twist for a whole new generation to enjoy. I got goosebumps. #GhostbustersAfterlife pic.twitter.com/lOAtbMQedf

— Scott Menzel (@ScottDMenzel) August 24, 2021
So it looks like all us occult fans have something to look forward to, as the ghost movie's first reactions seem to live up to all the hype.
Ghostbusters: Afterlife trailer: Does Ghostbusters afterlife have a trailer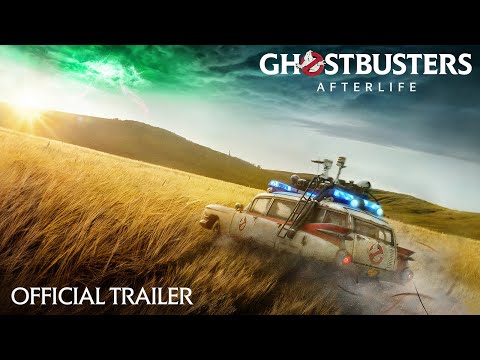 Ghostbusters: Afterlife has had one trailer so far, and while it didn't give much away in terms of the plot – instead outlining the premise – it made clear it's going to be a love letter to the original.
From the haunting remix of Elmer Bernstein's original Ghostbusters music to the loving shots of the Ecto-1, it's clear this film is going to be a treat for fans of the 1984 original. Let's not even mention the references to Egon and his moulds, spores, and fungus collection. It'll make me cry…
He came out here for a reason. Watch the new trailer for #Ghostbusters: Afterlife, exclusively in movie theaters this November. pic.twitter.com/MGwhEbyqAW

— Ghostbusters (@Ghostbusters) July 27, 2021
A second trailer was released on July 27 with brought back a few familiar faces including Annie Potts (Janine Melnitz) and the voice of Dan Ackroyd.
Afterlife got a new International trailer that gave us our best look at the ghost movie yet. During the trailer, we saw Egon hiding a ghost trap in his house while pursued by something invisible. Not only that we finally got to hear the iconic Ghostbusters theme again, seriously why hasn't it been used in other trailers?
Have you missed us? ⚡ #Ghostbusters: Afterlife Exclusively At Cinemas November 18. pic.twitter.com/tgs72WYAHo

— Sony Pictures UK 🎬 (@SonyPicturesUK) November 8, 2021
Ahead of the film's release on November 18, Sony treated us to one more Ghostbusters: Afterlife trailer and this one's a doozy, showing off more action, more ghosts, and teasing the return of the original Ghostbusters.
GHOSTBUSTERS: AFTERLIFE CAST:
Who is in the Ghostbusters: Afterlife?
There's a whole new generation of Ghostbusters with Finn Wolfhard (Trevor) and Mckenna Grace (Phoebe) leading the cast. They won't be alone though (you can't leave kids alone, not even in a comedy) and they'll be joined by Carrie Coon, playing their mum Callie and Paul Rudd as the teacher Mr. Grooberson.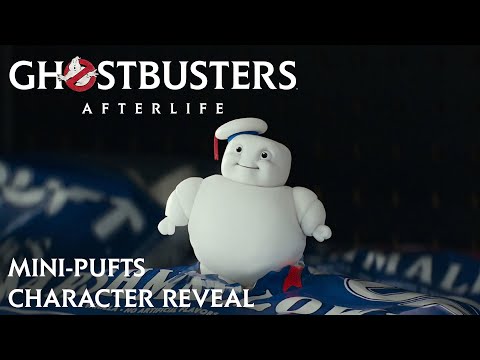 Behind the camera is writer and director Jason Reitman (Juno), the son of Ivan Reitman the original Ghostbusters' director, so he knows a thing or two about ghosts. Jason has described Ghostbusters: Afterlife as a "movie about a family, that's being made by a family. That's as much about the passing of the torch metaphorically, as it is about passing a proton pack."
Ghostbusters is good: Did it make our best movies list though?
Of course, the big question is, will the original Ghostbusters – Peter Venkman, Egon Spengler, Ray Stantz, Winston Zeddemore, and Dana Barrett – make an appearance?
Will the original Ghostbusters be in Afterlife?
Of the surviving original Ghostbusters cast, it's been confirmed that Dan Aykroyd (Ray Stantz), Ernie Hudson (Winston Zeddemore), Annie Potts (Janine Melnitz), Sigourney Weaver (Dana Barrett), and Billy Murray (Peter Venkman) are all reprising their roles from the original 1984 film.
Kick off @Ghostbusters Day with a special message from Producer #IvanReitman and local Paranormal Investigator and Eliminator #BillMurray! 💥
Don't miss our Twitter Spaces Event with cast and filmmakers hosted by @IGN today at 2 pm PT. https://t.co/Cex3X0C9YE pic.twitter.com/9zDYXNWKHU

— Sony Pictures (@SonyPictures) June 8, 2021
It seems that Rick Moranis (Louis Tully) won't appear in the movie, as he's been retired from filmmaking for some time. That said, with the trailer highlighting Egon's obvious importance to the overall story of Ghostbusters: Afterlife, it seems likely we'll see a tribute of some kind to the late, great comedy star.
Will Ghostbusters: Afterlife be any good?
The horror movie had an early screening at CinemaCon, and reactions were positive. Critics and reporters in attendance talked it up as the "best in the series", among other platitudes.
We were lucky enough to see it last week and thought it was a fun adventure movie that blended the best of Amblin with some classic Ghostbusters action.
One of the stars, Sigourney Weaver, is proud of it too. In an interview with ET Canada, she ran through some welcome descriptors. "It's full of heart. It's very funny. It's very charming," she says. "And it will surprise everybody. It's just a glorious film."
That's what we like to hear, and that's everything we know about Ghostbusters: Afterlife. We'll be keeping this post updated as new details emerge.