George Clooney is a pretty cool guy. He's the guy your mother loves. He's the guy who made coffee sexy. And he's also the guy who stands his ground, even when it comes to the most illustrious night in Hollywood. Essentially, if George Clooney says it's not cool, then you'd better believe the Oscars aren't cool.
But he has his reasons. And frankly, we trust him. Clooney has been hard at work in the industry for decades. A certain generation might remember him from one of the best TV series ever made, ER. Another might associate him from the Oceans franchise, and others might think of him as a man from the best drama movies.
He's got a little something for everyone. That said, for the longest time, he wasn't quite receiving his flowers when it came to industry accolades. Sure, he's been nominated for Emmys, and has even won a Golden Globe, but Clooney had never caught the attention of the Academy Awards until 2006.
That said, the Oscars had invited him to present, according to Clooney. But he turned it down, and for a very understandable reason.
"They've asked me to present," Clooney said [via Entertainment Weekly]. "But that seems like me trying to force my way into a party that I wasn't invited to. I think you go to the Oscars when you're nominated."
Honestly, the whole 'if I'm not nominated, don't you dare invite me' attitude would be narcissistic with even the best actors, but with Clooney, it kind of rocks. And it makes sense. The Oscars involve a lot of time and effort on the attendees' parts to even turn up. Why go through all the trouble just to feel like you're involved?
Luckily, Clooney would receive a bona fide nomination not long after he said those very words. That year, he was nominated three times. Two nominations for Good Night, and Good Luck as Best Director and Best Original Screenplay, and one for Syriana as Best Supporting Actor. He won the latter, meaning that he did get to go up on the stage, and not as a presenter, but as a genuine Oscar winner.
Since then, he's also been nominated for Oscars five other times. Projects that have earned him those coveted nominations include Michael Clayton, Up in the Air, The Descendants, The Ides of March, and Argo. His second win would come for Argo, for which he was a producer.
He's also been nominated for nine BAFTA awards and won one (for Argo again), and has received an eye-watering 13 Golden Globe nominations since the early days of his career, and has walked away with four wins. Not too shabby, Mr Clooney.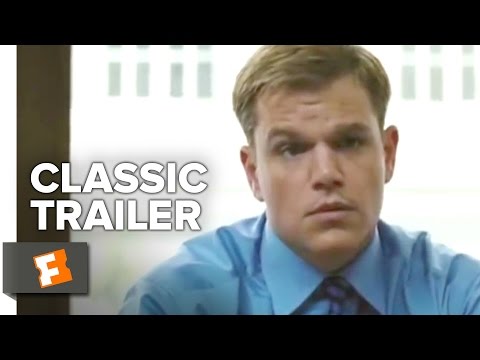 Of course, there are plenty of incredible actors out there who've never been able to hold that little golden man in their hands, or who've never even been nominated. If you're interested, some of these include Donald Sutherland, John Turturro, Emily Blunt, and Martin Sheen. Shocking, we know.
For more of the crème de la crème, check out our lists of the best movies of all time and the best directors. You can also keep note of all the amazing new movies soon to come, such as the Killers of the Flower Moon release date and Dune 2 release date.
If you'd like some deep dives into the careers of other actors, check out our lists of the best Matt Damon movies, best Denzel Washington movies, and best Robert De Niro movies. You can also read our feature on why the Oscars must learn this lesson from the Anime Awards to survive.