Some of us know him as the suave Danny Ocean from Ocean's Eleven. Some of us know him as the dreamy Dr Doug from the '90s TV show ER. Some of us know him as Amal Clooney's husband. Either way, you know him. You love him. He's one of the biggest movie stars on the planet.
But there's one George Clooney role, way before he was kicking back with Julia Roberts in a romance movie or strolling the streets of Hawaii in a clever drama movie, that is so brief you'd find it hard to believe that the then-major TV series star was even included.
The Thin Red Line, directed by Terrence Malick, boasts an impressive cast. With the likes of Sean Penn, Nick Nolte, Adrien Brody, and John Cusack, this war movie cast was nothing to turn your nose up at.
The movie's poster also gave George Clooney top billing, though, on closer inspection, that might have been a bit of a stretch. The two-hour and 50-minute feature allows only 1 minute and 23 seconds of Clooney time, consisting of his character, Captain Bosche, giving a speech to the soldiers.
Many other notable actors of the time were supposedly in talks to appear in the movie based on a true story, reportedly including the likes of Brad Pitt, Leonardo DiCaprio, Nicolas Cage, Ethan Hawke, and Matthew McConaughey.
The Thin Red line became known for its bizarre inclusion of the stars that were eventually cast, and famously involved many of the big-name actors cutting their pay. Many often found that their scenes had been drastically reduced, or ultimately, cut altogether.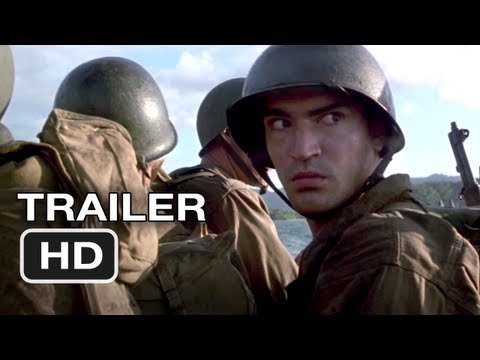 To be honest, with Clooney's monologue overshadowed by voiceover, it's barely even a cameo. But when it comes to the Hollywood superstar, we'll just have to take what we can get and be thankful for it.
For more big-movie drama, check out our guides to the best Westerns, best action movies, and best adventure movies. Don't forget to also take note of all the new movies coming out this year and all the streaming services you can catch them on.