Xbox has revealed the games coming to Xbox Game Pass in May, with Wolfenstein II: The New Colossus and Tacoma headlining a fantastic month for Game Pass subscribers.
Alongside Wolfenstein II and Tacoma, subscribers will also be getting access to Wargroove, Surviving Mars, Black Desert, For The King, Lego Batman 3, and The Surge.
Descenders, an extreme downhill biking game, will also hit Xbox Game Pass on May 7th with all-new online multiplayer. Read all about that here.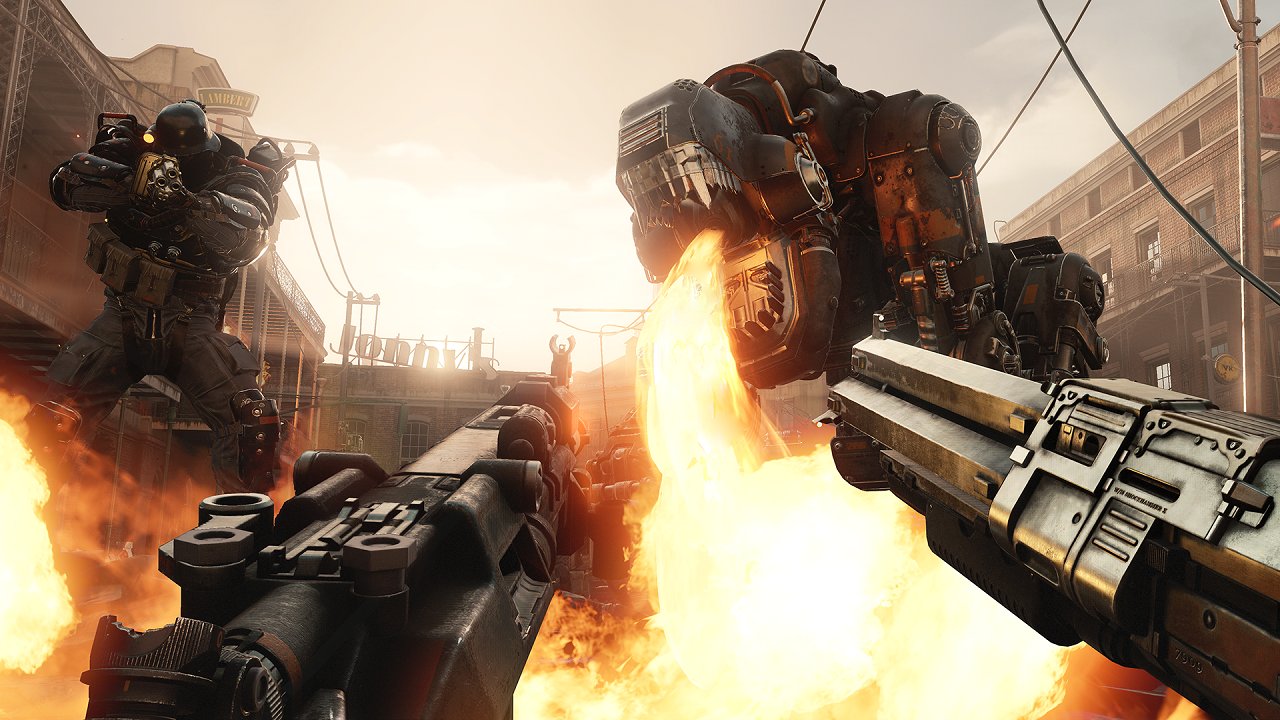 Xbox's description of each new Xbox Game Pass entry is below, alongside the date you can play them. What a list.
Wolfenstein II: The New Colossus (May 2nd): America, 1961. The assassination of Nazi General Deathshead was a short-lived victory. The Nazis maintain their stranglehold on the world. You are BJ Blazkowicz, aka "Terror-Billy," member of the Resistance, scourge of the Nazi empire, and humanity's last hope for liberty. Only you have the guns and gumption to return stateside, kill every Nazi in sight, and spark the second American Revolution.
Wargroove (May 2nd): Take to the battlefield with Wargroove, a strategy game for up to 4 players! Choose your Commander and wage turn-based war on battling factions. Design and share maps, cut-scenes and campaigns with easy-to-use editors and in-depth customisation tools!
Surviving Mars (May 9th): Surviving Mars is a sci-fi city builder about colonising Mars and surviving the process. Choose a sponsor for resources and financial support before landing on the surface. Build domes and infrastructure, research new possibilities and utilise drones to maintain your colonies functions. Cultivate your own food, mine minerals or just relax by the bar after a day's work. Most important of all, keep your colonists alive.
Tacoma (May 9th): Tacoma is a narrative adventure set aboard a high-tech space station in the year 2088. As you go about your mission, you'll explore every detail of how the station's crew lived and worked, finding the clues that add up to a gripping story of trust, fear, and resolve in the face of disaster.
Black Desert (May 9th): Black Desert is a revolutionary MMORPG that delivers intense, fast-paced combat, profitable life skills and an expansive open world. Slay monsters, abominations and gods, or engage in relaxing life skills like crafting, fishing and cooking. Become your true self in this truly open MMORPG.
For The King (May 10th): For The King is a strategic RPG that blends tabletop and roguelike elements in a challenging adventure that spans the realms. Set off on a single player experience or play cooperatively both online and locally. None before you have returned from their journey. Will you put an end to the Chaos?
The Surge (May 16th): Welcome to CREO, the megacorporation saving our world! A catastrophic event has knocked you out during the first day on the job…you wake up equipped with a heavy-grade exoskeleton, in a destroyed section of the complex. Robots gone haywire, insane augmented co-workers and rogue AI – everything wants you dead.
Lego Batman 3 (May 16th): The Caped Crusader joins forces with the super heroes of the DC Comics universe and blasts off to outer space to stop the evil Brainiac from destroying Earth.
Xbox Game Pass subscribers are being spoiled in May that's for sure! Right now new subscribers can get 3 months of Xbox Game Pass for £1. This offer only lasts for the next 12 days so get on it!