Another month, another Direct and this was a big one! Nintendo dropped on us a lot of news regarding upcoming Switch releases, including a few surprises. Let's take a look cause we've got a lot to cover.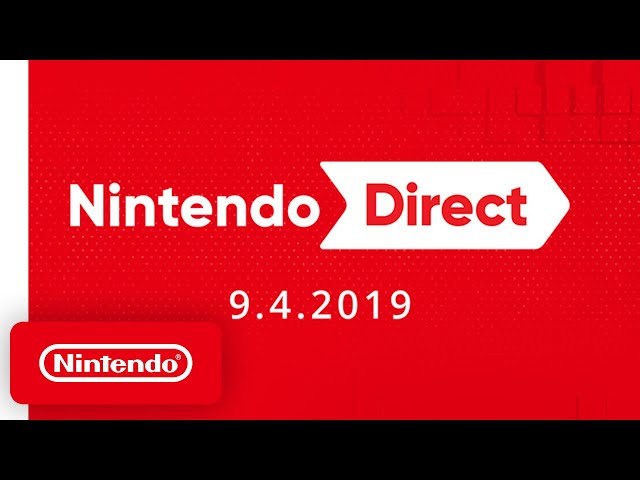 Pokemon Sword and Shield New Features and Pokemon
Pokemon Sword and Shield are bringing full customisation to the franchise for the first time. Players can customize their trainer's look in more ways than ever, from outerwear to accessories, make-up, and hairstyle. Sword and Shield will also introduce a new feature called Pokemon Camp. Trainers can camp anywhere in the wild to play with their Pokemon and improve their friendship as well as their fighting abilities. On top of that, trainers will be able to visit each other's camps and bring a Pokemon with them. Camps are also home to another new feature called Curry on Rice, a Galar region specialty. Players need to master over 100 recipes and complete their deck to become Curry on Rice masters. Finally, two new Pokemon have been revealed. The tea kettle Pokemon Polteageist is a ghost type pokemon with some incredible tea hiding in its body. There's also a new flying water type Pokemon called Cramorant which has a unique ability which is activated after using Surf.
Pokemon Sword and Shield arrive this year November 15th.
The SNES library is coming to Nintendo Switch Online sooner than you think
Over 20 classic SNES games are scheduled to be available to Nintendo Switch Online members tomorrow, September 5th. Beloved titles like Mario Kart, F-Zero, Zelda Link to the Past and Starfox will be amongst the initial SNES library available tomorrow along with a few rarer titles like Stunt Race FX. Local and online multiplayer will be available as well as the Rewind function. Of course, SNES styled controllers will be available to order as an exclusive offer for Nintendo Switch Online subscribers at a later date. These controllers will be chargeable via USB-C and will cost $30.
Blizzard is finally bringing Overwatch to the Switch
The said they didn't have plans for it but who believed them. The wildly popular team-based shooter is coming to the Nintendo Switch on October 15th. As with most shooters on the Switch, Overwatch will also have motion aiming. Stay tuned for more information!
Let the Smash times roll with an SNK fighter and Banjo-Kazooie release
The Smash ball just doesn't stop rolling because Nintendo doesn't want it to. Banjo and Kazooie and the third Challenger Pack will be available later today following the explanation video featuring everyone's favorite producer, Sakurai. SNK is also teaming up for the fight by bringing in Fatal Fury's Terry Bogart into the fray. He's currently in development and will be available around November so get ready to Buster Wolf really soon. There's one more fighter as previously stated but the Nintendo gods are taking that back as even more DLC fighters are in development. Fingers crossed for Doom Guy!

Luigi's Mansion 3 is getting some multiplayer love
Luigi's Mansion 3 takes place in a spoopy hotel where each floor has its own unique theme. Nintendo showed off the Tomb Suites, an ancient Egyptian themed floor filled with mummies and quicksand. There will also be a Disco floor and a Pirate themed restaurant among others. In Scream Park mode it's Luigis vs Gooigis in team battles over local and online multiplayer action. We can't wait to have a gooey Halloween this year when the game launches on October 31.
Tetris 99 levels up to version 2.0
Available tomorrow, Tetris 99 will be receiving a free update that introduces a number of features, including the hyper-charged Invictus mode which the big N says is "not for the faint of heart". There will also Daily Missions to earn tickets for buying themes and other goodies as well as new player icons. Paid DLC will bring in two-player share battles for both online and local for up to 8 players. And, surprise! There will be a physical release bundled with a year's worth of Nintendo Switch Online.
Tokyo Mirage Sessions is coming to Switch with new goodies
The Wii U exclusive Megaten/FE mashup RPG is coming to the Nintendo Switch online on January 17th, 2020. With it will come a new song, new story elements and characters. Pre-purchase is available today.
Super Kirby Clash available later today
New free to start co-op Kirby game. Players choose their class, add gear and weapons, and team up to fight bosses in both local and online multiplayer. The game will be available later today and it's free to start. No more details have been revealed yet on what exactly that means but it looks like a lot of fun.
More desert island life insights for Animal Crossing New Horizons
Pitch your tent wherever you want and grab your NookPhone cause it's time for your island getaway. Nintendo showed off a few more interesting features coming to the hotly anticipated Animal Crossing New Horizons. There will be changes in scenery and seasons, materials gathering to make furniture and items to be placed wherever and however, and other crafting fun times. Up to 4 players in local and 8 online can gather at a player's camp to share the desert island lifestyle. We can't wait for March 20th next year!
Mario and Sonic at the Olympics is going retro
More events than ever inspired by the Tokyo 2020 Olympics are coming to Mario and Sonic at the Olympics. On top of that, 10 events can also be played in 2D retro-style graphics. The game will also feature new mini-games and a story mode. Launches November 5th this year.
Boom! Here's Xenoblade Chronicles Definitive
The big bombshell came at the end when the big N revealed that Xenoblade Chronicles would be coming to the Nintendo Switch in 2020 as a Definitive title. No more details were revealed but we will be keeping our ears to the ground firmly so stay tuned.
A whole smorgasbord of titles and updates were brought to light at this jam-packed Direct. Check them out in the video above and for more details on Nintendo Switch titles stay tuned here to The Digital Fix.