Sony is set to reveal more about the PlayStation 5 this evening – we're expecting new game footage, new announcements and we're keeping our fingers crossed for our first look at the console itself too.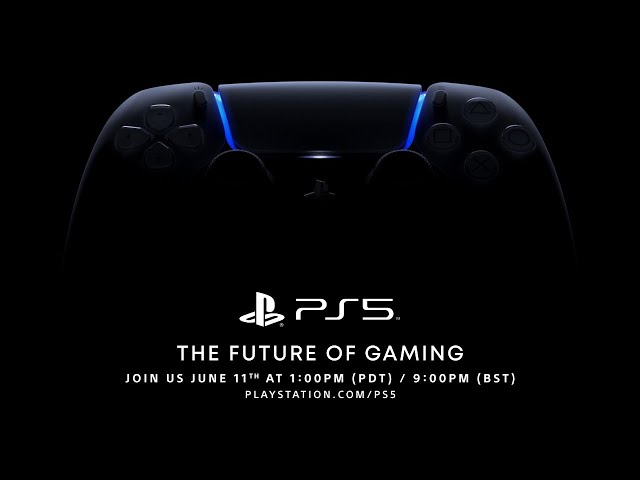 Follow along tonight with The Digital Fix for a live blog containing all the announcements and updates. The blog below will refresh automatically.
9:00pm: Live Event Starts – Let's Go
9:01pm: Big PlayStation Symbols
9:02pm: A run through PlayStation history and various classic titles
9:05pm: Free GTA goodies for PlayStation owners
9:06pm: Jim Ryan talks GTA
9:07pm: Spider-Man shown, miles Morales maybe the main character. Possible Launch title. 2020.
9:08pm: Gran Turismo 7 shown, more brum brum.
9:11pm: Ratchet and Clank, Booyah.
9:13pm: It's called Rift Apart.
9:16pm: Ratchet and Clank gameplay shown, dimension hopping madness!
9:18pm: Project Athia, looks awesome from Square Enix. Dragons and loads of fighting. Awesome.
9:20pm: A weird robot game shown. Stray, looks interesting.
9:22pm: Herman Hulst talks about the new technology in the PS5.
9:23pm: Housemarque's new game shown: Returnal, looks like a 3D shoot-em-up.
9:25pm: Sackboy is back in Sackboy's Big Adventure.
9:28pm: Destruction Allstars, Car Carnage. Looks like fun car combat.
9:29pm: Ember Lab shows cutesy RPG, Kena: Bridge of Spirits.
9:31pm: KO_OP presents, Goodbye: Volcano High. Not sure about that one.
9:33pm: Abe is up, I have missed the little guy.
9:34pm: Its called Oddworld: Soulstorm.
9:35pm: Ghostwire Tokyo: A first person game, where you must save Tokyo. Looks weirdly mental.
9:37pm: The Far Shore, well that just looks weird.
9:39pm: New Godfall gameplay shown. Looks nice.
9:41pm: Solar Ash, coming 2021. Looks eerily tempting.
9:43pm: Hitman 3 – Death Awaits. Coming 2021.
9:44pm: Astrobot, living it large. Astrobot's Playroom shown.
9:45pm: Little Devil Inside: Looks nice. Looking forward to that one.
9:50pm: A new basketball game shown, looks realistic. Only alpha gameplay shown though.
9:51pm: What the hell? Octodad creators present Bugsnax. Weeny hands FTW!
9:55pm: Demons Souls remake, WHAAAAAAAAT.
9:58pm – Time Loop madness from Arkane Studios. I loved the Dishonoured games, this looks fun. Give me Deathloop NOW!!
10:00pm – Resident Evil 8: Village. Looks very nice.
10:03pm – Pragmata, looks weird and wonderful. Coming 2022.
10:07pm: Horizon Zero Dawn 2 shown. Looks bloody brilliant. Called Forbidden West.
10:10pm: The PS5 shown, looks futuristic and funky.
10:12pm WHAAAAAAT! 2 versions of PS5 shown, with an all digital version, very surprising. Multiple peripherals shown. Fun times.