Prepare to RPG your way through a whole new open world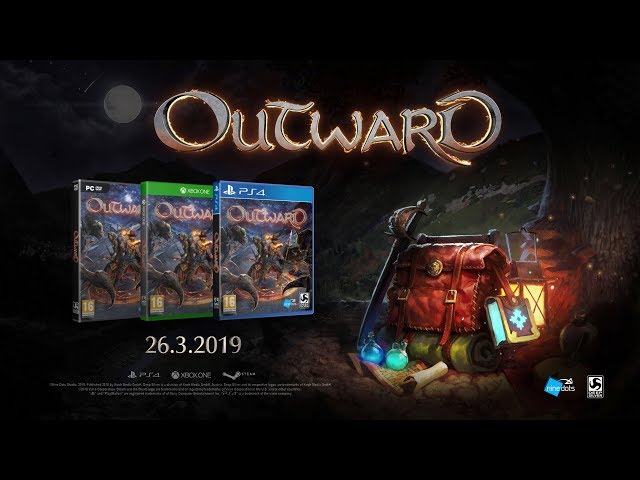 Outward, a new RPG from Nine Dots via Deep Silver is set for release on 26th March, coming to Xbox One, Playstation 4 and PC. Check out the new trailer above.
Outward is an open-world fantasy adventure game featuring deep simulation and immersion. In it, players will experience an entirely new kind of RPG, where they play the role of a true inhabitant of a sprawling world, requiring biological maintenance and self-preservation against a harsh, uncaring environment. These simulation aspects also extend to the game's representation of magic as an intricate web of rituals required to evoke supernatural powers. The game also packs a surprising feature: two-player local and online multiplayer, with split-screen (including online split-screen). This feature allows two friends to share a journey knowing they have at least one ally at their side and offers unique opportunities for streaming and strategy.
Key Features
Survive in the wilds as you explore a vast and harsh land
Play solo or cooperatively, split-screen locally or online
Ritualistic, step-by-step approach to spellcasting
Constant auto-saving means you must live with your decisions
Encounter dynamic defeat scenarios
A unique experience with every playthrough