Square Enix has unveiled Dare Devils of Destruction, a new DLC adventure for Just Cause 4, releasing on April 30th for Xbox One, PlayStation 4, and PC.
The new DLC will be available at no extra cost to those who have purchased the Just Cause 4 Expansion Pass or own the Gold Edition of the game. These players will receive the DLC 7 days early on April 23rd.
Dare Devils of Destruction sees series protagonist and mass murderer Rico Rodriguez gear up for "a high-octane adventure...as he burns rubber and shreds metal in this celebration of violent vehicular mayhem".
Check out the wonderfully explosive trailer below.
Dare Devils of Destruction focuses heavily on three challenge modes across 15 brand new missions. Those challenge modes are Survival, Run, and Rampage.
Survival is an obstacle course where you must avoid landmines and wrecking balls, while driving through rings of fire and destroying obstacles to race to victory.
Run is a stunt race where you must destroy your rivals while facing Just Cause 4's signature extreme weather.
Finally, Rampage is an arena battle where players must create as much destruction as possible to achieve a high score.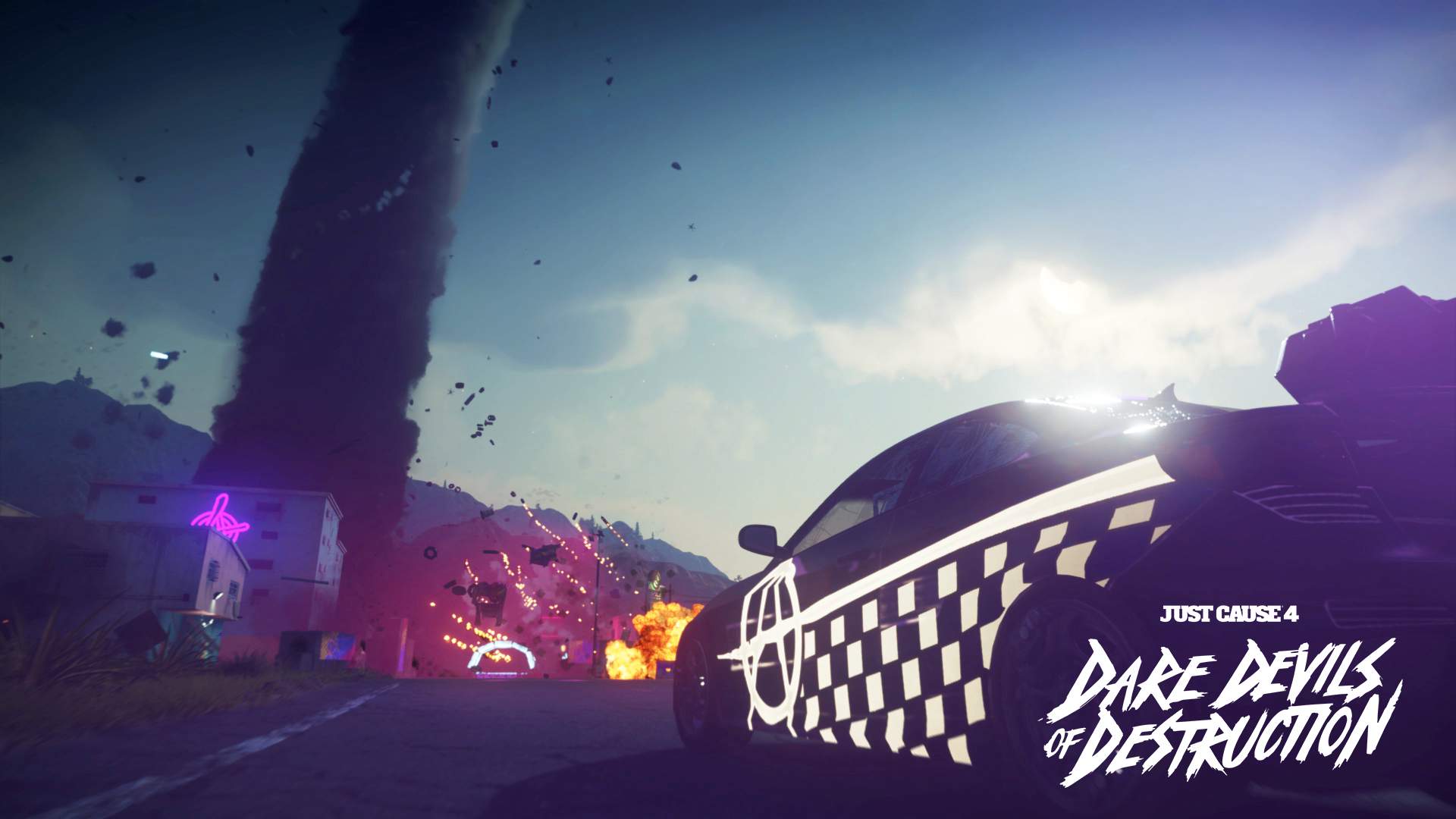 The DLC also adds 16 new weaponised vehicles that will then be available to use while free-roaming in the base game and in any base game missions.
"Experience new levels of destruction, attack missions in never-before-seen ways, employ new tactics against the forces of the Black Hand and cause pure mayhem in the world of Solís", Square Enix said.
If you've been after a hefty load of chaotic car challenges in Just Cause 4, this sounds like it'll be for you.
Remember, if you are an Xbox Game Pass subscriber, Just Cause 4 was recently added to the service only a few months after its release.
Addditionally, check out our review of the game here.
Latest Articles