Ubisoft have confirmed the 29th March release of Assassin's Creed III Remastered.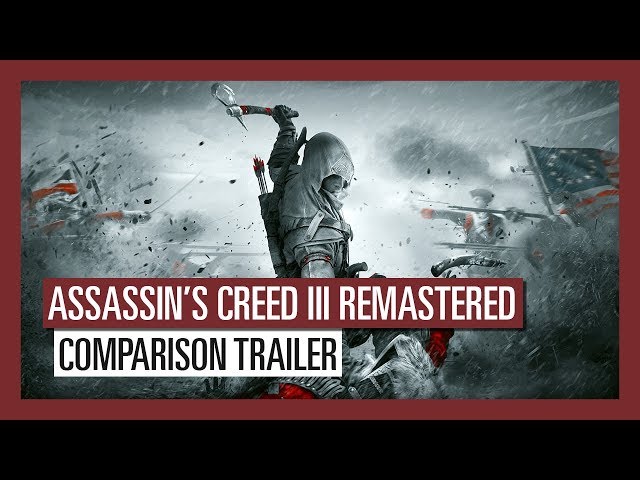 The updated game will be available to download as part of the Assassin's Creed Odyssey season pass owners or for those who don't have the season pass it'll be available to purchase separately.
The Remastered edition will feature 4K and HDR on PlayStation 4 Pro, Xbox One X and Windows PC, as well as higher resolution textures, a new graphics engine and several other graphical enhancements. Gameplay mechanics and ergonomics have also been improved. Check out the trailer above to see a comparison between the original release and this new remastered edition.
The release will include both the base game and both the Tyranny of King Washington and Liberation DLC.