Maisie Williams and Lena Headey, best known to Game of Thrones fans as Arya and Cersei, crafted a better ending for their characters than what we got in season 8, and they weren't alone in wishing for some pretty huge changes to the finale.
Reflecting on her time in Game of Thrones, Headey explained that everyone in the Game of Thrones cast would "fantasize" about what their arcs (and conclusions) could have been. "All of us [thought about our ideal storylines], to be honest, because you start trying to write the story yourself," said the British actor, speaking with The Hollywood Reporter.
As for their specific Game of Thrones characters, Headey and Williams' biggest wish was for an epic "showdown" between the two women. "[Maisie Williams] and I would fantasize about a Cersei and Arya showdown; that [Arya] would come back as Jaime. That was our dream. But they made different choices."
It wasn't just Headey and Williams who wanted a huge showdown between Arya and Cersei, either. Fans had been desperate for Arya to take her revenge on Cersei – who had been instrumental in orchestrating the downfall of the Starks – since the very beginning as she was one of the first (and last) names on Arya's famous kill list. Even the idea of Arya using Jaime's face to get close to Cersei to complete her assassination had been suggested by fans, as well as imagined by the two stars.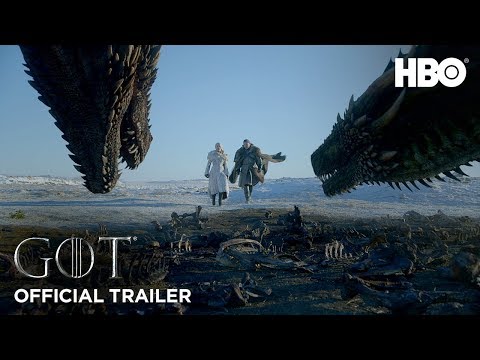 Instead, David Benioff and D. B. Weiss, who adapted the show for the screen, went a different route. Arya did indeed journey to King's Landing on a quest to kill Cersei but was ultimately unable to kill the Lannister queen because of Daenerys Targaryen's assault on the city. In one of the most controversial decisions, both Cersei and Jaime Lannister were instead killed by falling rubble (in a move that was as anti-climactic and unsatisfying as it sounds).
The question then becomes: would Headey and Williams' version of the conclusion have been an improvement? On the most basic level, it almost certainly would have been a better ending. Cersei was arguably the single greatest antagonist since the beginning, and her death at the hands of the vengeful Arya would probably have been a more satisfying moment for both characters, culminating a decade of build-up.
But, it's also not that simple. There's something to be said for the idea that Arya couldn't complete her list, instead learning (as she did) that revenge can only get you so far. Equally, any showdown between the two would have had the pressure of years of expectation and anticipation, which would have been hard to live up to.
Ultimately, the primary problem that is exemplified by Headey and Williams imagining the end of their characters' stories is that the series outpaced and outgrew the source material. Game of Thrones was always at its strongest (and cemented its status as the best TV series of its era) when it acted as a direct adaptation of George RR Martin's writing, encountering more problems when it deviated from it.
It was forced to do this in the latter seasons by the fact that the author hasn't yet completed his version of the story. If the series had been an adaptation of a finished story, fans – and the actors – would have known exactly what to expect rather than creating their own ideal endings, which were always going to be impossible to live up to.
Thankfully, the disappointing ending of Game of Thrones hasn't killed interest in Westeros, which remains as strong as ever thanks to the brilliant prequel series House of the Dragon, which is dedicated to exploring the internal conflicts that have defined the Targaryen family tree.
For more on House of the Dragon, read our guide to the Game of Thrones dragons and our explainer on what to expect from House of the Dragon season 2. You can also find out why Game of Thrones nearly ruined Jason Momoa's career. Alternatively, see our picks for the best fantasy series of all time.