Jayro Bustamante's new film plays in competition at this year's LFF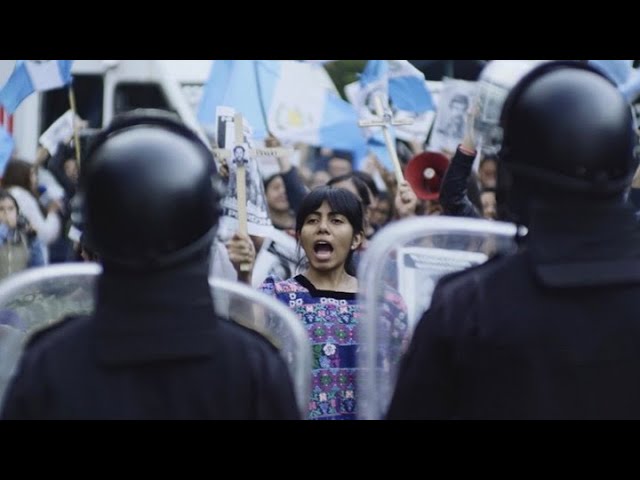 Jayro Bustamante's La Llorona (not to be confused with the terrible US horror The Curse of La Llorona released earlier this year) is set to play in competition at this year's London Film Festival. The Guatemalan film made its debut at Venice last week and is something of a horror-drama hybrid tied into the bloody history of the country. This isn't the only film Bustamante has released this year, with Tremors also playing at LFF after debuting to high acclaim at the Berlinale back in February. Watch the trailer for La Llorona above to get a first look.
With the words "If you cry, I'll kill you" ringing in their ears, Alma and her sons are murdered in Guatemala's armed conflict. Thirty years later, a criminal case is brought against Enrique, a retired general who oversaw the genocide. But he's acquitted through a mistrial and the spirit of La Llorona is unleashed to wander the world like a lost soul amongst the living. At night, Enrique starts to hear her wailing. His wife and daughter believe he's having bouts of Alzheimer's-related dementia. Little could they suspect that their new housekeeper, Alma, is there to mete out the vengeance the trial did not.
Tickets for The Weeping Woman will be available to buy on the London Film Festival website from September 12.