Director David Michôd updates Shakespeare's classic play about the brutal king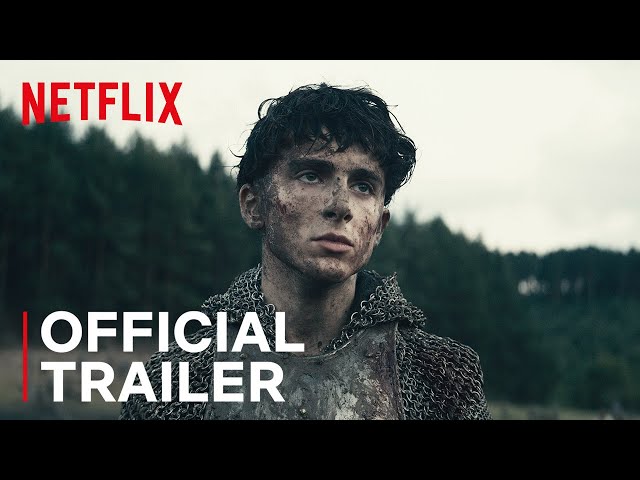 Fans of the old school bowl cut are going to love Timothee Chalamet's new look in The King. It's not a style many people can rock and carry off but he gets away with it here as Hal, in an adaptation of Shakespeare's various plays about King Henry V. Fellow star and co-writer, Joel Edgerton, said the film is "'Game Of Thrones' meets Shakespeare only in that, you can watch 'Game Of Thrones' and understand what's going on." You can expect there to be a split here between the purists and those who struggle to connect with ye olde English. This is hoping to be another in the discussion for the big awards later this year, so hit play above to get a look at the official trailer for The King.
Hal, wayward prince and reluctant heir to the English throne, has turned his back on royal life and is living among the people. But when his tyrannical father dies, Hal is crowned King Henry V and is forced to embrace the life he had previously tried to escape. Now the young king must navigate the palace politics, chaos and war his father left behind, and the emotional strings of his past life—including his relationship with his closest friend and mentor, the ageing alcoholic knight, John Falstaff.
Director David Michôd also wrote the script with Joel Edgerton (who also stars), with Timothee Chalamet, Robert Pattinson, Ben Mendelsohn, Thomasin McKenzie, Lily-Rose Depp, Dean-Charles Chapman and Tom Glynn-Carney all appearing in the cast.
The King will be released on Netflix from November 1.