A new red-band trailer arrives two weeks before the sequel hits cinemas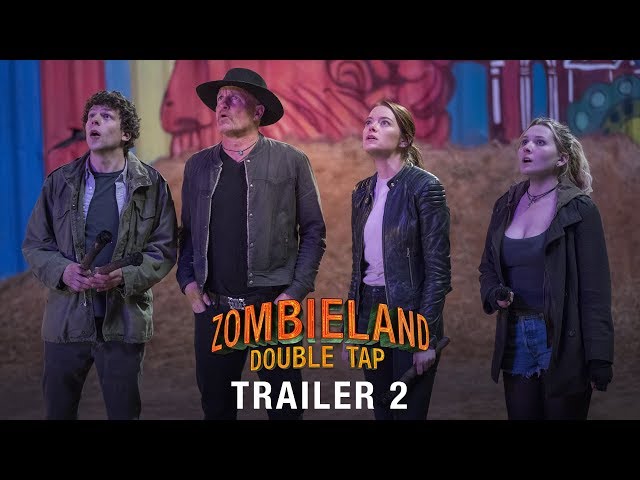 Back before we became seriously fatigued by a never-ending stream of modern-day zombie films, Zombieland gave us a fun, light-hearted take on the horror sub-genre, helping to further boost the careers of Emma Stone and Jesse Eisenberg, while also introducing us to director Ruben Fleischer. Fleischer's output since has been patchy at best, but he's got the full gang back together for Zombieland: Double Tap, with Woody Harrelson, Bill Murray and the now grown-up Abigail Breslin also returning. There's one or two new faces thrown into the mix and with an early autumn release date, we won't have long to wait to see how the sequel holds up. Watch the new trailer for Zombieland: Double Tap above to see what you think.
Through comic mayhem that stretches from the White House and through the heartland, four slayers must face off against the many new kinds of zombies that have evolved since the first movie, as well as some new human survivors. But most of all, they have to face the growing pains of their own snarky, makeshift family.
With Fleischer directing, writers of the first film, Rhett Reese and Paul Wernick have penned the script (along with Dave Callaham), with Zoey Deutch, Dan Ackroyd, Rosario Dawson, Thomas Middleditch and Luke Wilson also joining the cast.
Zombieland: Double Tap opens in US cinemas on October 11 and a week later in the UK on October 18.