A final look at one of the greatest Parisian haute couture designers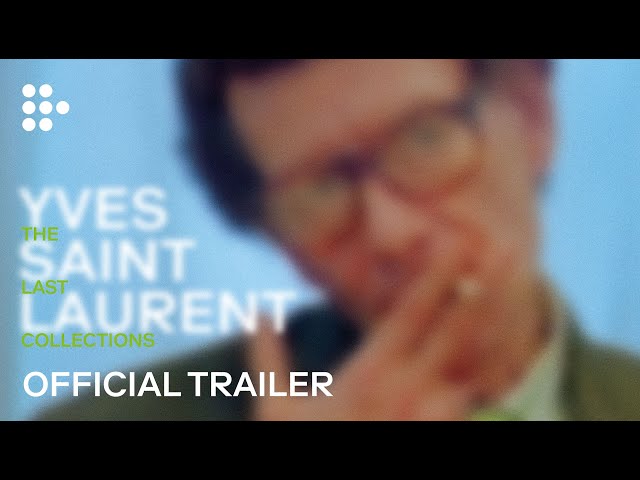 Yves Saint Laurent: The Last Collections was originally intended to be released somewhere around 2007 (then called Celebration), until Saint Laurent's overprotective manager, Pierre Bergé, decided to stop it after seeing the film première at Berlinale. It shows the notoriously private designer in his last years looking incredibly frail only a short while before he died from a brain tumour. The film offers a rare glimpse inside one of the world's most famous fashion houses as Saint Laurent worked on his last ever collection. Two years before he passed away in 2017, Bergé asked to rewatch the film, changed his mind and allowed its release. It recently played at the London Film Festival and is set to be released on MUBI at the end of the month. Watch the Yves Saint Laurent: The Last Collections trailer above.
In late 1998, French filmmaker Olivier Meyrou began filming behind the scenes at one of the most renowned Parisian haute couture houses as the celebrated designer Yves Saint Laurent prepared what would be his final collections. This was the end of an era, as Yves Saint Laurent was already the last of the great French designers to operate his own house. Meyrou filmed for three years and the result reveals the busy, rarified world of a fashion house and all that went into taking a YSL creation from sketch to catwalk – the 'petites mains' sewing and re-sewing to meet perfection, the long-serving press officer Dominique Deroche navigating the press, fittings and event preparations with countless supermodels including the iconic Laetitia Casta, and the power dynamics between a reclusive Yves Saint Laurent and the domineering Pierre Bergé, the designer's partner in business and life. All observed by the beloved French bulldog, Moujik.
You can watch Yves Saint Laurent: The Last Collections on MUBI from October 30 as part of Direct From The BFI London Film Festival.