A one-woman war against the Icelandic aluminium industry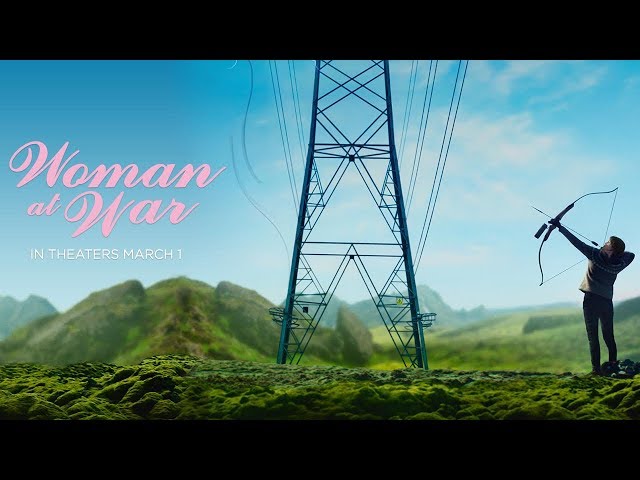 Over the years we've enjoyed a number of dry-humoured Icelandic films like Rams, Of Horses and Men and Children of Nature, and Woman at War (Kona fer í strío) looks set to join that list. It played well at Cannes last year and, of course, with Hollywood being Hollywood, it is already set for a remake with Jodie Foster starring and directing. It is preparing for a March release in the US but will also be landing in the UK a couple of months later. In the meantime, take a look at the trailer for Woman at War to get a better idea of what's in store.
Halla is a fifty-year-old independent woman. But behind the scenes of a quiet routine, she leads a double life as a passionate environmental activist. Known to others only by her alias "The Woman of the Mountain," Halla secretly wages a one-person-war on the local aluminium industry. As Halla's actions grow bolder, from petty vandalism to outright industrial sabotage, she succeeds in pausing the negotiations between the Icelandic government and the corporation building a new aluminium smelter.
But right as she begins planning her biggest and boldest operation yet, she receives an unexpected letter that changes everything. Her application to adopt a child has finally been accepted and there is a little girl waiting for her in Ukraine. As Halla prepares to abandon her role as saboteur and saviour of the Highlands to fulfil her dream of becoming a mother, she decides to plot one final attack to deal the aluminium industry a crippling blow.
Benedikt Erlingsson (who also directed the wonderful Volcano and wrote the script for Of Horses and Men) writes and directs, with Halldóra Geirharosdotti taking the lead role supported by Johann Siguroarson, and Davíd Por Jonsson.
Woman at War is currently scheduled in for a release in the UK on May 3rd 2019.