There's also a couple of new posters to enjoy too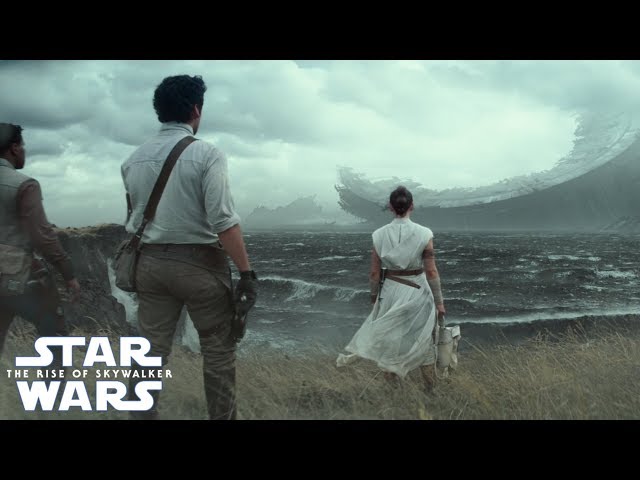 We appreciate that to some these TV ads are much of a muchness, but for those searching for the tiniest of clues or hints about plot details for Star Wars: The Rise of Skywalker, this is pretty much all they have to go on for now.
Aside from some recent interviews with J. J. Abrams – who is an expert at giving absolutely nothing away – and misinformed rumours about people walking out of test screenings that never took place, Star Wars fans are slowly following the breadcrumbs being left by Disney leading up to the late-December release date.
These two TV spots (one above and below) appeared online over the past couple of days, teasing a little more about what's to come in their short 30 second slots. There's also a couple of new posters to enjoy below.
A rather touching story came to light the other day, as it was revealed a hospice in the UK reached out on Twitter to see if Disney could arrange for one of their terminally ill patients to watch the film before release. It didn't take long for CEO and chairman Bob Iger to get involved and he made sure it happened. Say what you will about Disney but that is a lovely thing to do.
The ninth film arrives in a few weeks and will star Oscar Isaac, Daisy Ridley, Domhnall Gleeson, Adam Driver, Carrie Fisher, Mark Hamill, Lupita Nyong'o, Billie Lourd, Kelly Marie Tran, John Boyega and Billy Dee Williams.
Star Wars: The Rise of Skywalker will open in UK cinemas on December 19 and in the US a day later.