A last look at director Fernando Meirelles' Netflix-bound film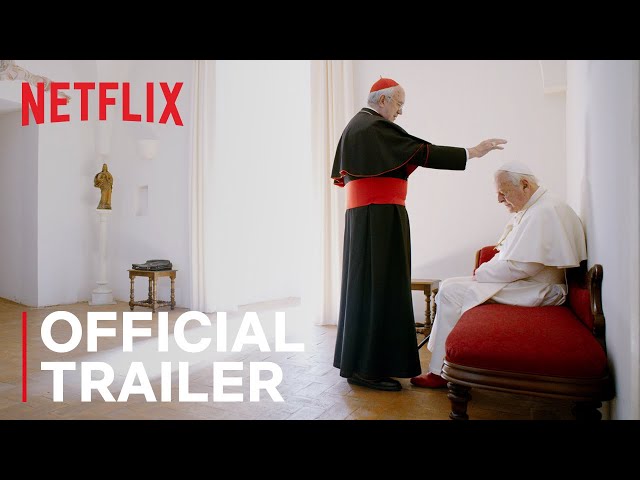 It seems to be Pope season at the moment, with the return of Paolo Sorrentino's The Young Pope TV series (with John Malkovich also starring) and Fernando Meirelles pairing together Anthony Hopkins and Jonathan Pryce in The Two Popes. The film played at this year's London Film Festival (although our review was less than enthusiastic), as well as appearing at Venice, Telluride and TIFF around the same sort of time. It feels like quite some time since we saw Hopkins in anything really meaningful and pairing him with an actor of Pryce's calibre will hopefully bring out the best in him. Hit play above to watch the new trailer for The Two Popes.
Frustrated with the direction of the church, Cardinal Bergoglio (Jonathan Pryce) requests permission to retire in 2012 from Pope Benedict (Anthony Hopkins). Instead, facing scandal and self-doubt, the introspective Pope Benedict summons his harshest critic and future successor to Rome to reveal a secret that would shake the foundations of the Catholic Church. Behind Vatican walls, a struggle commences between both tradition and progress, guilt and forgiveness, as these two very different men confront elements from their pasts in order to find common ground and forge a future for a billion followers around the world.
Meirelles (City of God, The Constant Gardener) directs, with the supporting cast featuring Juan Minujín, Sidney Cole, Thomas D Williams and Federico Torre.
The Two Popes is released in select US and UK cinemas on November 29, before hitting Netflix on December 20.