SpongeBob returns to cinemas next year with his third feature film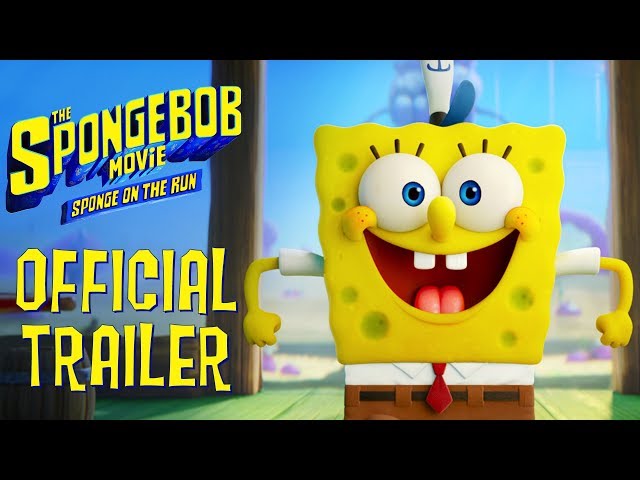 SpongeBob has been on our TV screens for 20 years and next year will see the release of his third film, The SpongeBob Movie: Sponge on the Run which goes back to the origins of the character before he first appeared in 1999. It has apparently racked up a staggering $13 billion in merchandise revenue for Nickleodeon so you can see why it has continued, despite many saying it is lacks the edge it once had in the first few seasons. This is the first time a SpongeBob film has been made using CGI, although the finished product doesn't look vastly different to what we've become used to. Watch the trailer for The SpongeBob Move: Sponge on the Run above.
SpongeBob SquarePants, his best friend Patrick Star and the rest of the gang from Bikini Bottom hit the big screen in the first-ever all CGI SpongeBob motion picture event. After SpongeBob's beloved pet snail Gary is snail-napped, he and Patrick embark on an epic adventure to The Lost City of Atlantic City to bring Gary home. As they navigate the delights and dangers on this perilous and hilarious rescue mission, SpongeBob and his pals prove there's nothing stronger than the power of friendship.
Tim Hill directs, with the voices of the original series cast including Tom Kenny, Bill Fagerbakke, Rodger Bumpass, Clancy Brown, Mr. Lawrence, Jill Talley, Carolyn Lawrence, Mary Jo Catlett, Lori Alan, alongside Awkwafina, Reggie Watts and Snoop Dogg.
The SpongeBob Movie: Sponge on the Run opens in UK and US cinemas on May 22, 2020.