The three actresses star in a gritty '70s mafia crime drama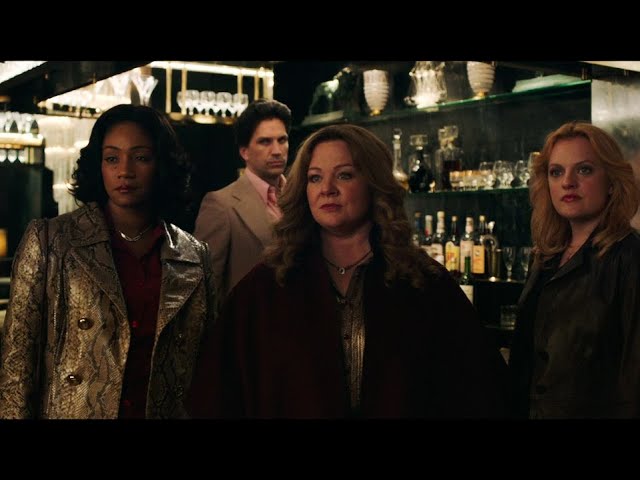 Later this year we'll be getting a first look at Scorsese's The Irishman, but in the meantime we get another mob film featuring some pretty big stars teaming up on-screen in The Kitchen. Elisabeth Moss has proven to be one of the most consistent and versatile actresses around in the past few years, and she is joined by Melissa McCarthy, who continues in her dramatic-acting vein, and Tiffany Haddish, who steps away from the daft comedy vehicles. They latter two may not seem like the most natural fit for this type of drama, so it remains to be seen what they can bring to their roles. Check out the new trailer for The Kitchen above.
Three 1978 Hell's Kitchen housewives' mobster husbands are sent to prison by the FBI. Left with little but a sharp axe to grind, the ladies take the Irish mafia's matters into their own hands–proving unexpectedly adept at everything from running the rackets to taking out the competition… literally.
Andrea Berloff writes and directs her debut film, with Domhnall Gleeson, James Badge Dale, Common and Bill Camp supporting Haddish, Moss and McCarthy.
The Kitchen opens in the US on August 9, followed by the UK September 20.