Netflix drop a teaser trailer for Marty's return to the mafia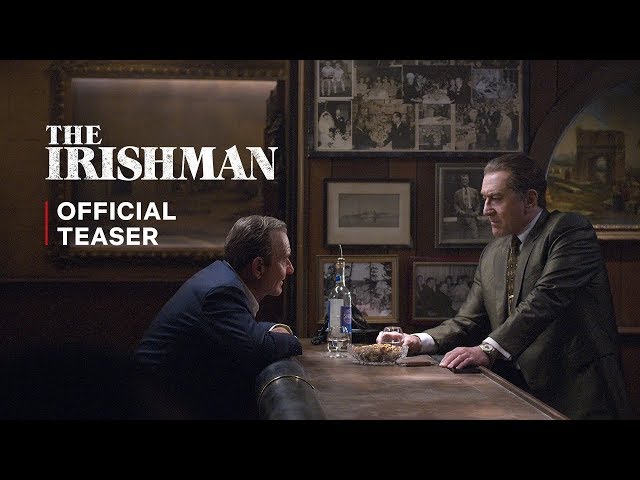 A couple of days ago we saw the first images from Martin Scorsese's new film, The Irishman, announcing it will premiere at The New York Film Festival. As always, there was no sure fire way of knowing when a trailer would drop because Netflix announce them without any fanfare and remained true to form a short while ago. It's the first time Pacino has worked with Marty, while Robert De Niro and Joe Pesci return to work with Scorsese on a film that has adapted Charles Brandt's non-fiction book I Heard You Paint Houses. As with any Scorsese film it is one of the most highly anticipated films of the year. Unfortunately we still don't have a theatrical or Netflix release date just yet, but hopefully that will follow soon. Watch the trailer for The Irishman above.
This is an epic saga of organized crime in post-war America told through the eyes of World War II veteran Frank Sheeran, a hustler and hitman who worked alongside some of the most notorious figures of the 20th century. Spanning decades, the film chronicles one of the greatest unsolved mysteries in American history, the disappearance of legendary union boss Jimmy Hoffa, and offers a monumental journey through the hidden corridors of organized crime: its inner workings, rivalries and connections to mainstream politics.
Also starring in the support cast are the likes of Harvey Keitel, Anna Paquin, Jesse Plemons, Bobby Cannavale, Stephen Graham, Ray Romano and Jim Norton.
The Irishman premières at The New York Film Festival on September 27. An official release date will hopefully soon follow.