Grow up is hard to do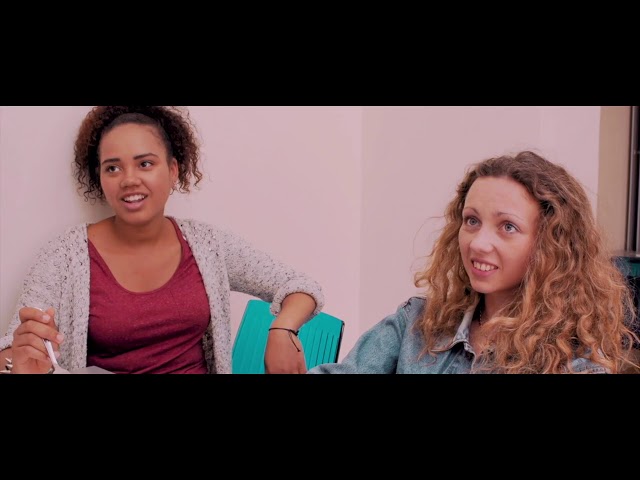 At The Digital Fix we're always keen to promote new homegrown talent across every section of the site. Soundtrack to Sixteen falls firmly into that category: a new independently made film from writer-director Hillary Shakespeare, who also penned the script with sister Anna-Elizabeth. It follows a boy and a girl in London during one of the most awkward periods in any teenager's life – being 16. The film is completely self-funded by the sisters and made on a tiny budget of around £10k, while wrapping up shooting in only 3 weeks. Post production took longer than they had hoped to finish due to education and work commitments, but the film is now heading to the festival circuit where it is looking to pick up distribution. Take a look at the trailer for Soundtrack to Sixteen above to find out more.
Maisy is obsessed with a guy who will never get with her. She is self-conscious and constantly overanalysing. But she's sixteen and can't help it. Ben – another awkward teen from a nearby school – is happy being a nerd and thinking he's better than everyone else until his grades start plummeting and he can't work out why.
When they meet on the night bus – Maisy still in pyjamas from a failed sleepover, Ben killing time riding around the route after screaming in assembly – Maisy finally has someone she can open up to. After trying to switch friendship groups she has ended up with no friends at all and she's mortified that she still hasn't had her first kiss. The two fall into a tumultuous friendship, but as exams loom they must fight their anxieties and find support in each other while trying to work out if there's more to the relationship than friendship.
The sisters also produced the film, and the cast stars Scarlett Marshall as Maisy, James Calloway as Ben and also features Jamal Hadjkura in support.
Soundtrack to Sixteen makes its debut and the London Independent Film Festival on April 5th. Tickets can be snapped up here.