The studio's next film after Onward arrives in cinemas next summer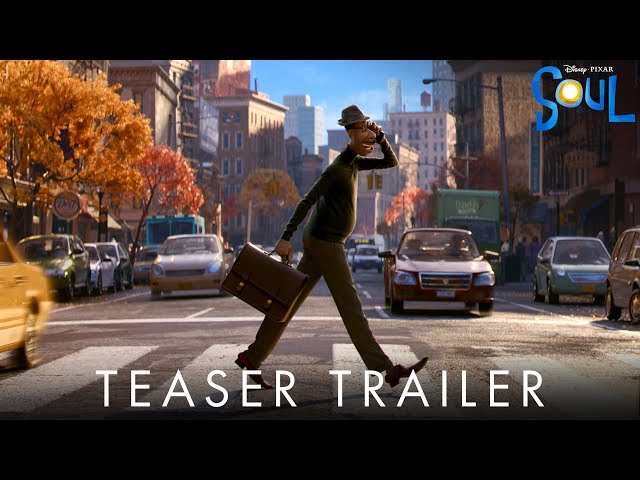 Going by what we've seen so far, Pixar's next film, Onward, looks pretty mediocre but Soul seems like it has a bit more potential. It could make for a good double bill with Inside Out (which was also directed by Pete Docter) as it plays on the idea of the 'souls' we all supposedly possess. It focusses on the life of a jazz musician (voiced by Jamie Foxx) and the obsessiveness that can consume some creatives while in pursuit of making a success of their careers. The sacrifices made by artists – and anyone else trying to reach to top of their profession – as they strive for greatness often means they lose just as much in their personal lives. It sounds like a interesting premise and you can get a first look with the Soul trailer above.
Joe Gardner, a middle schoolmusic teacher, has long dreamed of performing jazz music onstage, and finally gets a chance after impressing other jazz musicians during an opening act at the Half Note Club. However, an accident causes Gardner's soul to be separated from his body and transported to the "You Seminar", a centre in which souls develop and gain passions before being transported to a newborn child, and Gardner must work with souls in training, such as 22, a soul with a dim view on life after being trapped for years at the You Seminar, in order to return to Earth before it's too late.
Pete Docter (Monsters Inc., Inside Out) and Kemp Powers direct, with the voice cast starring Jamie Foxx, Tina Fey, Questlove, Phylicia Rashad and Daveed Diggs.
Soul arrives in UK and US cinemas on June 19, 2020.