They're bad motherf – shut yo' mouth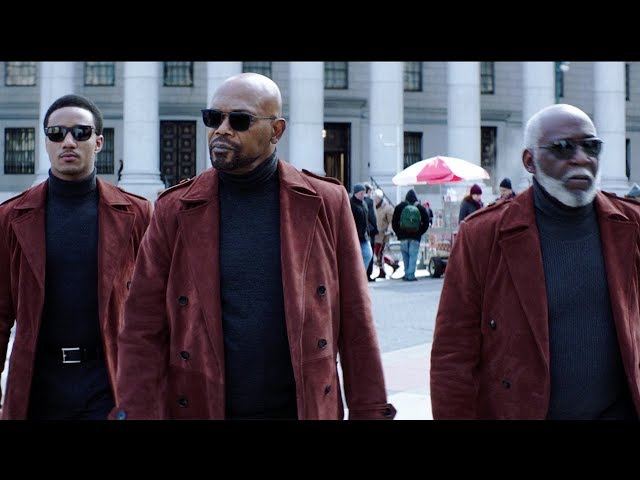 It's crazy to think that it was already 19 years ago that Samuel L. Jackson appeared as Shaft (which, by the way, also starred Christian Bale). The new version was going to be called Son of Shaft, before it reverted back to the original title. Not only will we get to see Shaft 3.0 in the new film (Jessie T. Usher), but Jackson will also return, along with Richard Roundtree, who made the character so iconic back in 1971. The first trailer for Shaft has just dropped online and you can give it a look but hitting play above.
JJ, aka John Shaft Jr., may be a cyber security expert with a degree from MIT, but to uncover the truth behind his best friend's untimely death, he needs an education only his dad can provide. Absent throughout JJ's youth, the legendary locked-and-loaded John Shaft agrees to help his progeny navigate Harlem's heroin-infested underbelly. And while JJ's own FBI analyst's badge may clash with his dad's trademark leather coat, there's no denying family. Besides, Shaft's got an agenda of his own, and a score to settle that's professional and personal.
Tim Story (Barbershop, Fantastic Four) directs, with Samuel L. Jackson, Richard Roundtree, Jessie T. Usher, Regina Hall, Avan Jogia, Method Man, Alexandra Shipp all in the cast.
Shaft swaggers back onto UK cinema screens on June 14th.