A new documentary looks back on the director's filmography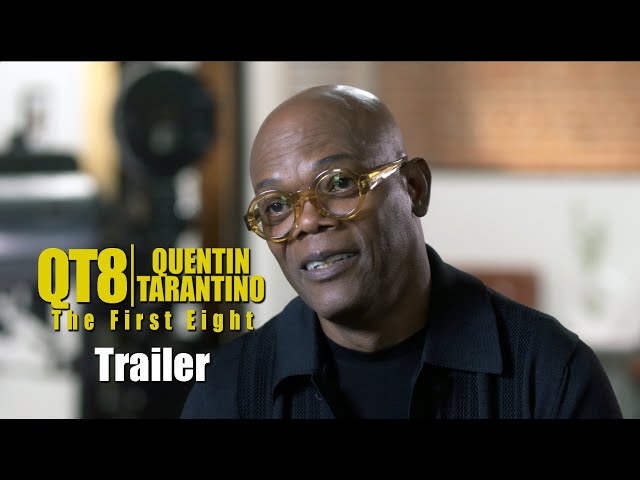 Looking back at the first 8 films of Quentin Tarantino, QT8: The First Eight is a documentary reflecting on his impact on cinema ever since making his name with Reservoir Dogs almost 30 years ago. Director Tara Wood covers every film up until The Hateful Eight and has managed to gather together nearly all of the big-name actors who have starred during that time. With Once Upon a Time in Hollywood in the bag (and a new version heading back to cinemas), the countdown is on to see if Tarantino will stay true to his word and call it quits after the release of his next film. Watch the QT8: The First Eight trailer above to see more.
Quentin Tarantino is the most influential filmmaker of the past 30 years. His bloody, talky, nonlinear films pull together dozens of influences to form bracingly original cinematic events. In a Hollywood that worships at the altar of franchises and remakes, Tarantino's films are the best kind of tentpoles – wholly unique cinematic visions from a filmmaker at the peak of his powers. As Tarantino's newest film Once Upon a Time in Hollywood arrives to praise and controversy, filmmaker Tara Wood takes us on a journey through the first 8 wildly divergent films that Tarantino has helmed, narrated by the actors and collaborators who have worked with him. From Reservoir Dogs through The Hateful Eight, from the video store to the fall of Harvey Weinstein, QT8 digs deep into the story of the most important and controversial filmmaker of our time.
There's no shortage of big names willing to speak up about the part they have played in Tarantino's films, with the likes of Christoph Waltz, Samuel L. Jackson, Tim Roth, Kurt Russell, Zoe Bell, Bruce Dern, Jennifer Jason Leigh, Diane Kruger, Lucy Liu, Robert Forster, Jamie Foxx, Richard Gladstein, Michael Madsen, Eli Roth and Tim Roth all featuring.
QT8: The First Eight arrives in the US on digital and VOD on December 3.