Another 30 second clip offers a little more insight on what's to come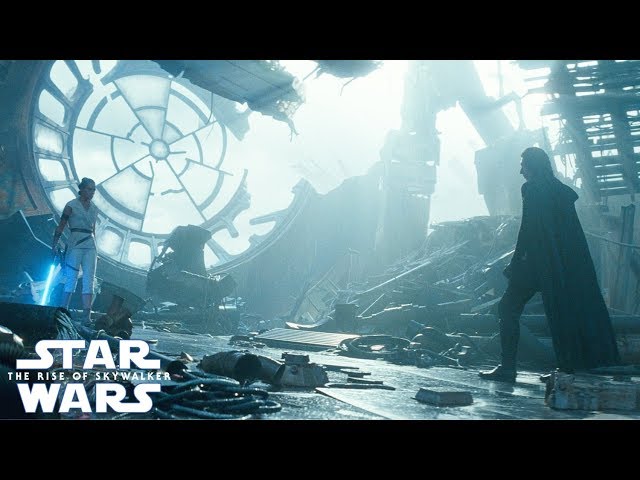 A few days ago a new TV spot for Star Wars: The Rise of Skywalker appeared, with another arriving in the past 24 hours. New material is sparse in these 30 second clips, but after Rey finally set her eyes on Darth Vader's mask, this time we are given a brief glimpse of the Knights of Ren.
They have previously featured heavily in Star Wars comics and their appearance has been teased since The Force Awakens kicked off the latest trilogy of films. It's almost a blink-and-you'll-miss-it moment in the advert, with the Knights dressed in black and seemingly preparing themselves for battle.
Star Wars: The Rise of Skywalker sees director J.J.Abrams return to the director's chair and while there's no suggestion it won't make a killing at the box office, the pressure is on to close out the Skywalker saga in style. Fans have been debating whether the Disney trilogy is canon and the fallout from Rian Johnson's excellent The Last Jedi continues.
The release of Disney CEO Bob Iger's book last month also revealed that George Lucas was less than happy with Abrams' The Force Awakens, saying that after viewing the film Lucas believed it featured 'nothing new' and that not 'enough visual or technical leaps forward' were made.
Abrams gave his own thoughts on the matter in an interview with Rolling Stone last week, saying: "It's probably a complicated thing for him. To decide you're going to sell this thing that you created, that was your baby, to anyone — that must be more complicated than signing a cheque and smiling about it. But he's been incredibly gracious. He's been super-generous."
The ninth film arrives in less than a month and will star Oscar Isaac, Daisy Ridley, Domhnall Gleeson, Adam Driver, Carrie Fisher, Mark Hamill, Lupita Nyong'o, Billie Lourd, Kelly Marie Tran, John Boyega and Billy Dee Williams.
Star Wars: The Rise of Skywalker will open in UK cinemas on December 19 and in the US a day later.