Fresh off a very positive launch at SXSW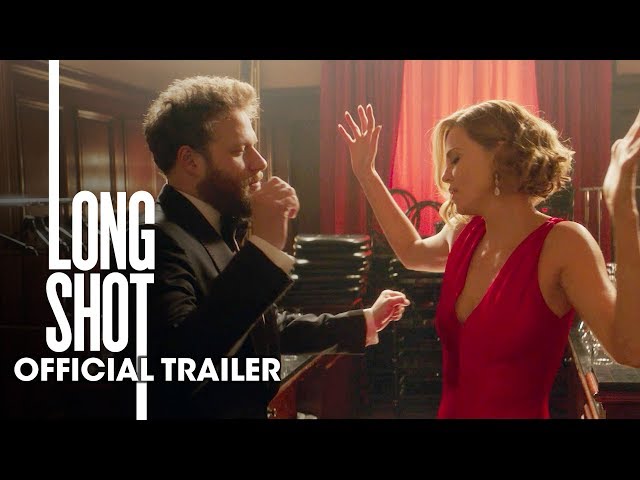 This actually arrived yesterday, so we're a bit slow on the uptake for the red band trailer for Long Shot. The first trailer wasn't too inspiring but initial reactions from SXSW have been very positive. It was originally intended to be released around the mid-term elections last year, but they decided to hold fire and thought a SXSW launch would make more sense. You can only imagine the type of news coverage this would've got as things kicked off in the political sphere. With the critics taken care of they'll now be hoping for more love from Joe Public – so it's over to you to see what you think of the red band trailer for Long Shot.
He's a hard-hitting political writer with a talent for trouble. She's the country's top diplomat with a talent for…well, everything. When Fred Flarsky reunites with his first crush who also happens to be the current US Secretary of State, Charlotte Field, he charms her with his self-deprecating humour and his memories of her youthful idealism.
As she prepares to make a surprise run for the Oval Office, Charlotte hires Fred to punch up her campaign speeches and their unmistakable chemistry leads to a round-the-world affair. But Fred's carefree indiscretions, past and present, could bring down her campaign before it even begins.
Jonathan Levine (50/50, Warm Bodies) directs, with the supporting cast starring O'Shea Jackson Jr., Andy Serkis, June Diane Raphael, Bob Odenkirk, and Alexander Skarsgard.
Long Shot opens in UK cinemas on May 3rd.