Director Marjane Satrapi's biopic is due to hit cinemas this March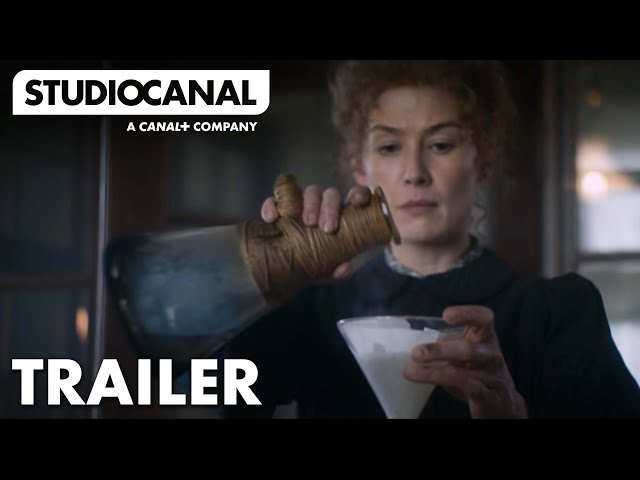 Back in September we go a first look at the upcoming Marie Curie biopic, Radioactive, as it prepared to debut at TIFF. Reviews have been largely positive so far and the film is now getting ready to debut in UK cinemas, with premiere taking place on International Women's Day. It tells the story of the pioneering scientific work of Marie Curie in the late 19th century, along with husband Pierre. Watch the trailer for Radioactive above.
From the 1870s to the modern era, Radioactive is a journey through Marie Curie's enduring legacies – her passionate relationships, scientific breakthroughs, and the consequences that followed for her and for the world. After meeting fellow scientist Pierre Curie, the pair go on to marry and change the face of science forever by their discovery of radioactivity. The genius of the Curies' world-changing discoveries and the ensuing Nobel Prize propels the devoted couple into the international limelight.
Marjane Satrapi directs, with Pike supported by Sam Riley, Aneurin Barnard, Anya Taylor-Joy and Simon Russell.
Radioactive will appear in UK cinemas on March 20.