A new trailer drops ahead of its May release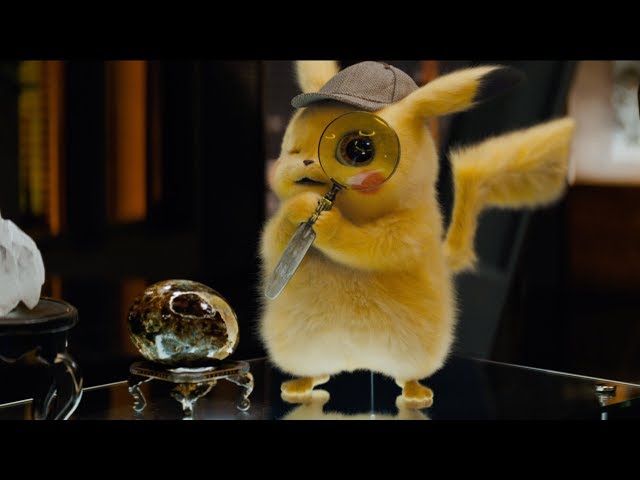 Although Ryan Reynolds is more toned down here than he is in Deadpool, it's pretty hard to separate the two, given how attached to that role he has become. Pokemon: Detective Pikachu looks like harmless fun, although not too many of the gags have had much luck landing in either of the two trailers released so far. This trailer fleshes out more of the story, which shows how the little yellow detective and Tim team up to search for his father. Take a look for yourself with the new trailer for Pokémon: Detective Pikachu.
A young man joins forces with Detective Pikachu to unravel the mystery behind his father's disappearance. Chasing clues through the streets of Ryme City, the dynamic duo soon discover a devious plot that poses a threat to the Pokémon universe.
Rob Letterman directs, with Ryan Reynolds as the voice of Detective Pikachu, with the support cast featuring Justice Smith, Max Fincham, Paul Kitson, Kathryn Newton, Ken Watanabe, Karan Soni, along with the voices of Bill Nighy, Suki Waterhouse, Chris Geere, Rita Ora and Omar Chaparro.
Pokémon: Detective Pikachu opens in UK cinemas on May 10th 2019