Destin Daniel Cretton's award-based drama gets a new trailer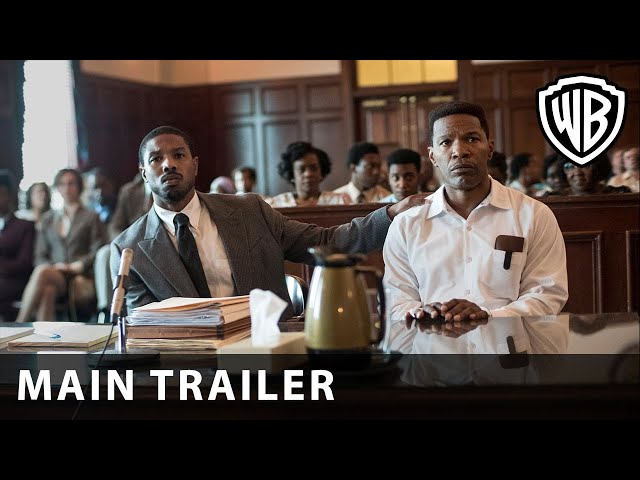 Based on Bryan Stevenson's (played by Michael B.Jordan) memoir, Just Mercy recalls the case of an innocent Black man called Walter McMillian (Jamie Foxx), who was convicted of killing a young white woman and held on death row, before being sentenced after a trial that lasted only a day-and-a-half. The jury ignored testimony from Black witnesses who stated he was at a church fish fry up at the time. While the jury gave him life imprisonment the judge decided that wasn't enough and overturned the verdict to sentence him to death. Despite the two strong leads it seems like a pretty generic telling of the story, with our Alistair Ryder's review saying: " Just Mercy is the kind of old fashioned, by the numbers legal drama that doesn't get made anymore: an awe inspiring true story told in the broadest way possible, simplifying wherever it can in order to cut through to any white viewers who may have racist inclinations." A new trailer for Just Mercy has arrived which you can watch above.
The powerful true story of Harvard-educated lawyer Bryan Stevenson, who goes to Alabama to defend the disenfranchised and wrongly condemned — including Walter McMillian, a man sentenced to death despite evidence proving his innocence. Bryan fights tirelessly for Walter with the system stacked against them.
Destin Daniel Cretton (Short Term 12) writes and directs, with Foxx and Jordan supported by Brie Larson, O'Shea Jackson Jr., Rob Morgan, Rafe Spall, and Tim Blake Nelson.
Just Mercy opens in selected US cinemas on Christmas Day, before going wide on January 10. The film opens in the UK on January 24.