Tom Hooper's mega-budget film can't afford to fail this Xmas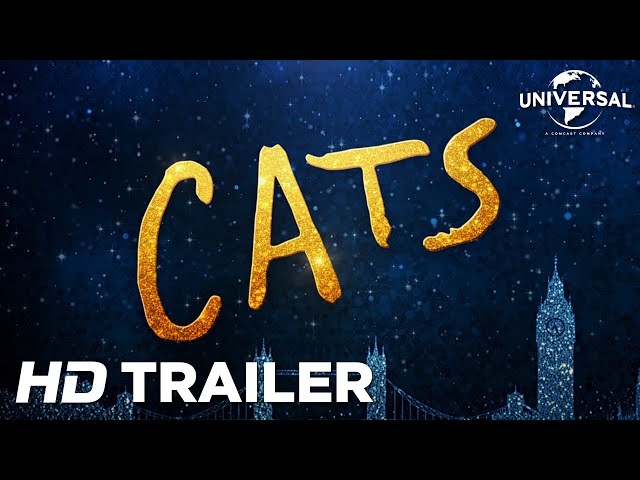 The release of the first Cats trailer sent the internet into meltdown as almost everyone was scarred for life by images of James Corden and Jason Derulo mutated into cat-like form. Although, given that is what the stage show was like it's hard to know what people expected. Even though it was a musical and not an existing film franchise, with the likes of Charlie's Angels, Terminator: Dark Fate, Doctor Sleep and Men in Black: International all flopping (which should come as no surprise), Universal will be approaching the release date a little nervously. The demographic is different to those films and it is a Christmas release, so all may go well in the end, but with a reported budget of £230m being sunk into this it really is going to have to be a mega-success to claw back its money and then some. Watch the new Cats trailer above.
One of the longest-running shows in West End and Broadway history, the stage musical "Cats" received its world première at the New London Theatre in 1981, where it played for 21 years and earned the Olivier and Evening Standard Awards for Best Musical. In 1983, the Broadway production became the recipient of seven Tony Awards, including Best Musical, and ran for an extraordinary 18 years. Since opening in London in 1981, "Cats" has continuously appeared on stage around the globe, to date having played to 81 million people in more than fifty countries and in nineteen languages. It is regarded as one of the most successful musicals of all time.
Tom Hooper (The Danish Girl, The King's Speech) is directing, with the cast starring Idris Elba, Rebel Wilson, Judi Dench, Ian McKellen, James Corden, Taylor Swift, Ray Winstone, Jennifer Hudson and Jason Derulo.
Cats opens in UK and US cinemas on December 20.