It's definitely not your average music biopic…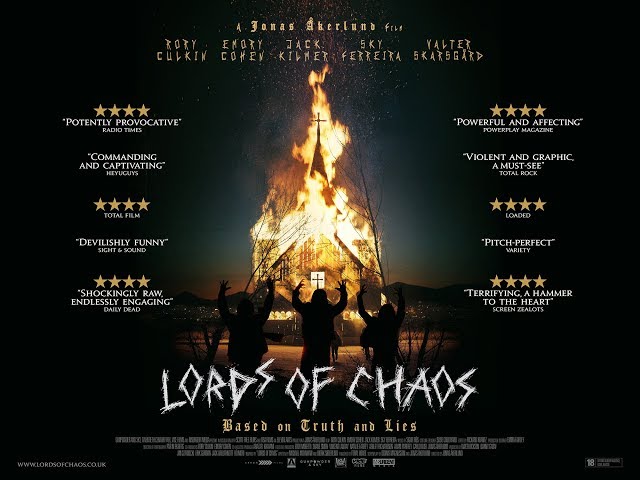 Who would've thought that Norway would've been the home of black metal? It all started back in the early 90s, and Lords of Chaos is adapted from the book, Lords of Chaos: The Bloody Rise of the Satanic Metal Underground, and tells the story of two of the pioneers of the scene, Mayhem and Burzum. It's far from your usual music biopic, or rise to fame and glory, which is what makes it seem so intriguing. And although it is set in Norway, everyone here is using their natural American accents, which is a little weird. Anyway, check out the UK trailer for Lords of Chaos above to get a closer look.
A teenager's quest to launch Norwegian Black Metal in Oslo in the 1980s results in a very violent outcome. The film tells the true story of True Norwegian Black Metal and its most notorious practitioners – a group of young men with a flair for publicity, church-burning and murder.
Jonas Åkerlund directs, with Rory Culkin, Emory Cohen, Jack Kilmer and
Sky Ferreira all in the cast.
Lords of Chaos opens in UK cinemas on March 29th.